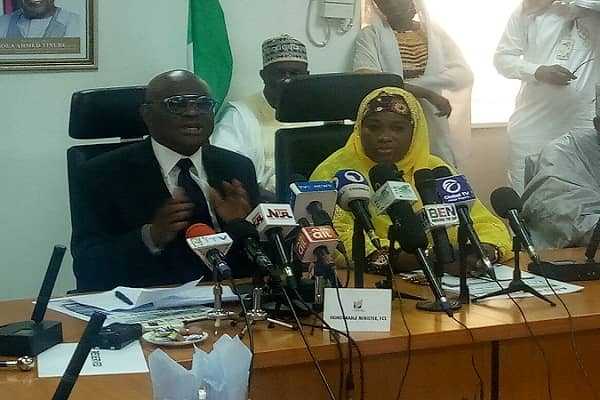 Take Your Cows Outside City Center For Grazing- Wike Tells Herders
The newly sworn in minister of the Federal Capital Territory, Nyesom Wike, says open cattle grazing in the capital city will no longer be allowed, while adding that the herders will have to take their cows for grazing outside the city Centre.
"We will consult with the herdsmen and talk to them to see how we will stop, we cannot allow cows inside the city. It can be outside the city. That is the way it should be done," Mr Wike said.
"Because the grasses are outside the city. The grasses are not here. These are grasses we planted to beautify the city. The ones outside the area councils are the ones they can eat."
Mr Wike said this during his first media briefing after being sworn in as FCT minister on Monday.
The minister also condemned open grazing in the city center, saying it does not portray Nigeria well in the face of foreigners who come to Abuja.
In the past eight years, under former President Muhammadu Buhari, Fulani herdsmen engaged their cattle in open grazing within the city center.
Though it was condemned, Mr. Buhari's administration did nothing about it as herders grazed their cows across the city center from Jabi district to Asokoro, Maitama to Central Business District, where the State House, National Assembly and Supreme Court are located.
He expressed displeasure over what he described as a high level of insecurity in the nation's capital. said land allottees who have been given Certificates of Occupancy but failed to develop would also lose their lands to give way to those ready to build. He said: "If you know you have built where you are not supposed to build, it will go down. It will never be business as usual."