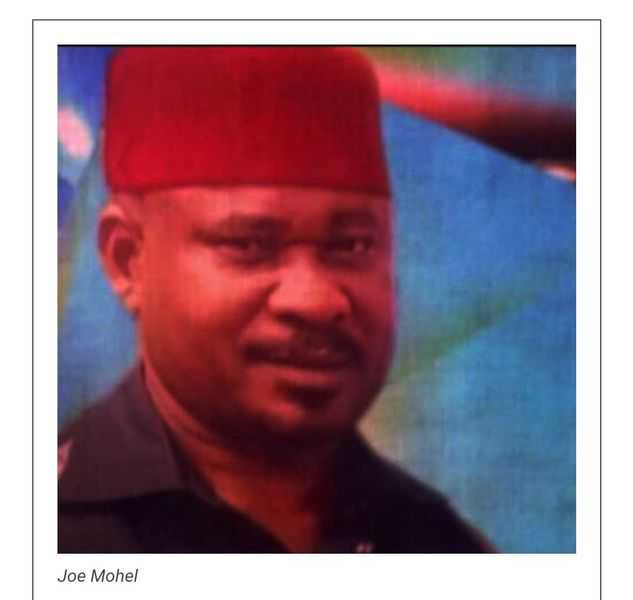 This Is Un-Anambra- Suspected Political Thugs Shoot Nanka YPP Chairman To Death
A political candidate has introduced a very dangerous political thuggery that's completely un-Anambra.
This man was shot dead yesterday for holding a meeting of YPP and receiving Hon Chinwe Nnebiife in Nanka.
Chief Joe Mohale was the YPP Chairman, Nanka Ward 1. He was killed by political thugs last night after organizing a meeting between the member representing Orumba North and South in the Federal House of Representatives, Hon Princess Chinwe Nnabuife and her Nanka constituents.
AIF Media gathered that Hon Nnebiife was warned not to step into Nanka for the court ordered rerun election in some polling units in the community.
She was threatened not to campaign in Nanka where the Appeal Court ordered for a rerun election. But on Saturday, she braved up and went to hold a meeting with YPP members in Nanka ward 1.
The meeting was organized by Chief Joe Mohale. Immediately Hon Nnebiife, some political thugs allegedly working for opponent arrived the venue in an SUV vehicle and opened fire on the ward chairman.
They were shouting saboteur while shooting at him. His sin was allowing and organizing a meeting for Hon Nnebiife in Nanka despite their threat that she should not step her feet into the community. This is the type of political thuggery PDP was known for in Anambra state between 1999-2010.
This is an unfortunate development. Making a rerun election of very few polling units bloody to intimidate an opponent is highly condemnable.
The security must move in now to stop this madness and bring the perpetrators and their sponsors to book.
AIF Media