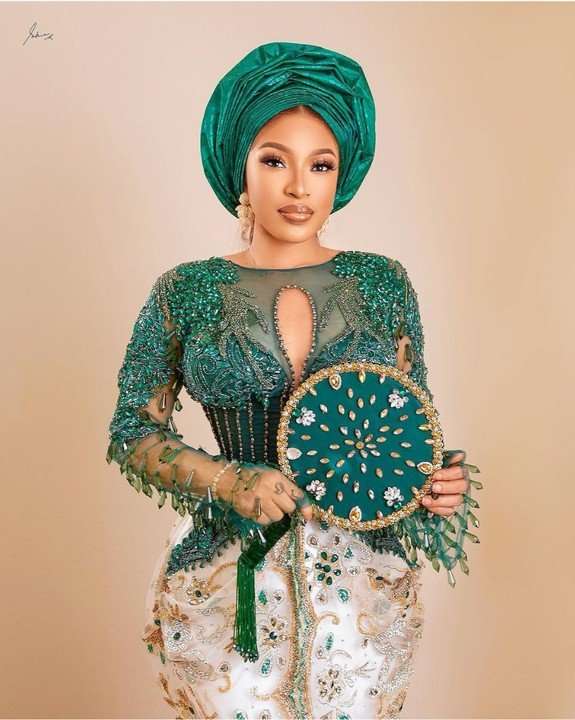 Tonto Dike Give Reasons For Dumping ADC To Join APC
In a significant political move, Popular Nigerian actress Tonto Dikeh has officially switched her allegiance from the opposition African Democratic Congress (ADC) to the ruling All Progressives Congress (APC).
Dikeh was previously the deputy governorship candidate for the African Democratic Congress (ADC) in Rivers State in preparation for the 2023 election.
To mark this change, the actress was formally introduced to the APC at an unveiling conducted by the APC National Women Leader, Dr Mary Alile, at the national secretariat in Abuja today
Meanwhile, in another news, the popular Nollywood actress disclosed in June that she is not giving up on contesting to become governor of the state someday.
According to her, she intends to keep coming back every four years to keep contesting for the governorship portfolio, until she gets what she wants.
Dikeh made this statement on Saturday when she was fielding questions from pressmen in Abuja during the GOTNI national leadership conference, organised by its National Leadership Centre.
She explained that Nigerian youths need leadership to be at the forefront of affairs if they truly want and desire a better Nigeria and a better life.
According to her, "One of the things I learnt (in contesting the election) is resilience and never giving up. I know after four years, they will forget about me and that, 'she is not going to come back.' But I am going to come back. Every four years, I am going to come back. I will come back, and I will be in their faces. I will be coming back to the contest.
"My chances (of becoming governor) are high and slim because politics is dirty. It's not going to be free and fair. (Nyesom) Wike's candidate didn't win free and fair. So I don't expect politics to be free and fair, but I expect that, as someone said, having a lion's heart requires taking the lion's share.
"I won't care what they think about my position, I will keep having the lion's share, whether it is my personal life or politics, I am here to stay, and they have no choice but to accept it.
"I said something; I said that the youths are restless. They are young, they are vibrant, and this is the time for them to do things. They cannot achieve those things if they do not fall under the platform of leadership.
"I contested for the position of Deputy Governor of Rivers State under the ADC, and I saw how the older politicians perceived me like, ooh! This girl came to joke, but I told them I didn't come to joke.
"I made them understand that I came to fight. I might not have won, but it will go down in history that I contested against Wike or Wike's boy or the other big shots that I contested against.''
Speaking further, Dikeh claimed that one of the reasons why youths are looked down upon is because they lack the leadership ability to call the shots.
"They are not totally wrong; I saw what happened during the #EndSARS saga. There was no form of leadership. I personally did not want to indulge in that because, after investing so many millions in GOTNI Leadership Centre and attending programmes almost every three months, I would not go into a fight blind without a leader or without a structure. "It was structureless, and these are the things that the elderly politicians look at us and say that these people are not ready. We need to put ourselves in the position of power, and it is not just contesting; it is actually being power yourself, and I don't think we have gotten there yet as it is," she added.