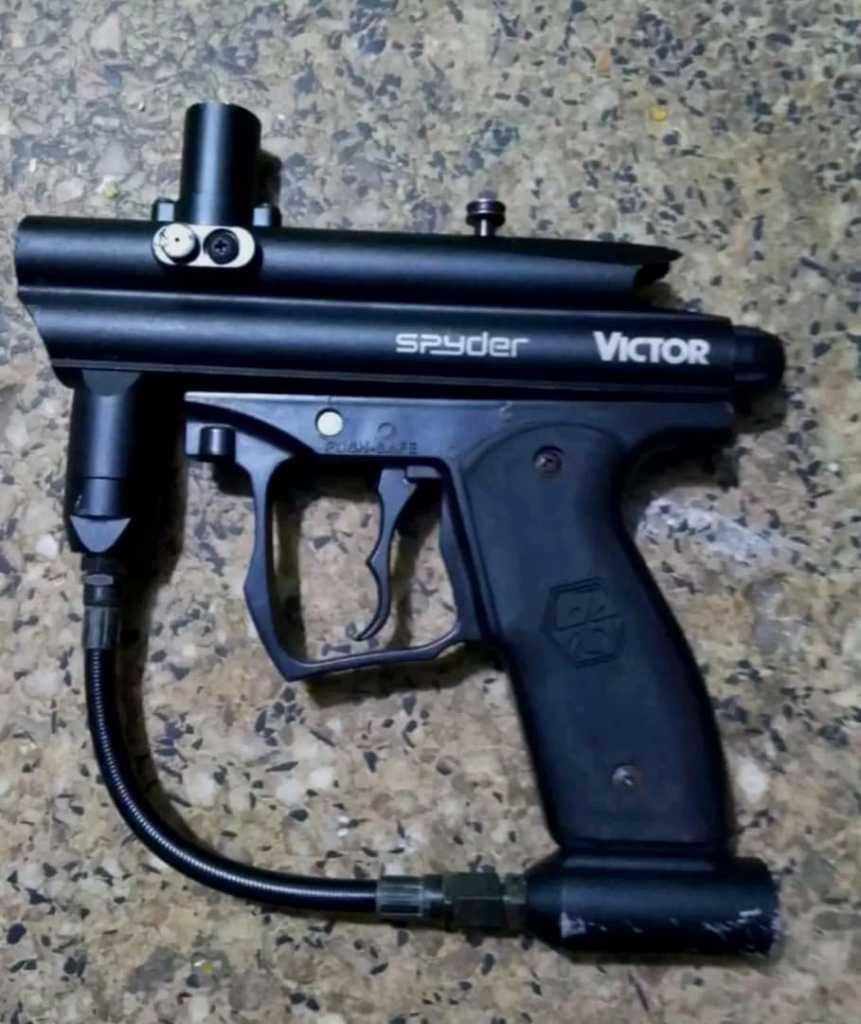 Traffic Robbers Arrested With First Of Its Kind, Gas Gun On Eko Bridge In Lagos
The Nigeria Police Force is worried over the discovery of gas pistol( Spyder Victor) recovered from a robbery gang in Lagos.
The gun, the first of its kind in Nigeria, was recovered from a suspected robber on Eko Bridge.
The police said they were still studying the gun to know how it came into the country, and why the gang decided to go for the make.
Unfortunately, the prime suspect, who his gang members claimed that only him could say the source of the gun and why he decided to go for the kind, escaped arrest by jumping into the Lagos Lagoon.
The police are currently searching for the suspect whether dead or alive.
The gang member whose gun was recovered in his possession, told the police at the command headquarters, Ikeja , while he was being paraded among other suspects, that the prime suspect abandoned the gas pistol and jumped inside the lagoon
.

The suspect claimed that he didn't know anything about the source of the gas gun only the prime suspect that could say the source of the gun to the police.
According to police investigator, the police would do everything possible to get to the root of the matter.
Lagos State Commissioner, Mr. Idowu Owohunwa,who paraded the suspect and other suspects , described the gun, as a unique gun, Spyder Victor, "we will get to the root of the mater. They were two suspects ,but one jumped to death into the Lagoon from the Eko Bridge".
The CP said, he had never seen such a gun since he joined the force.