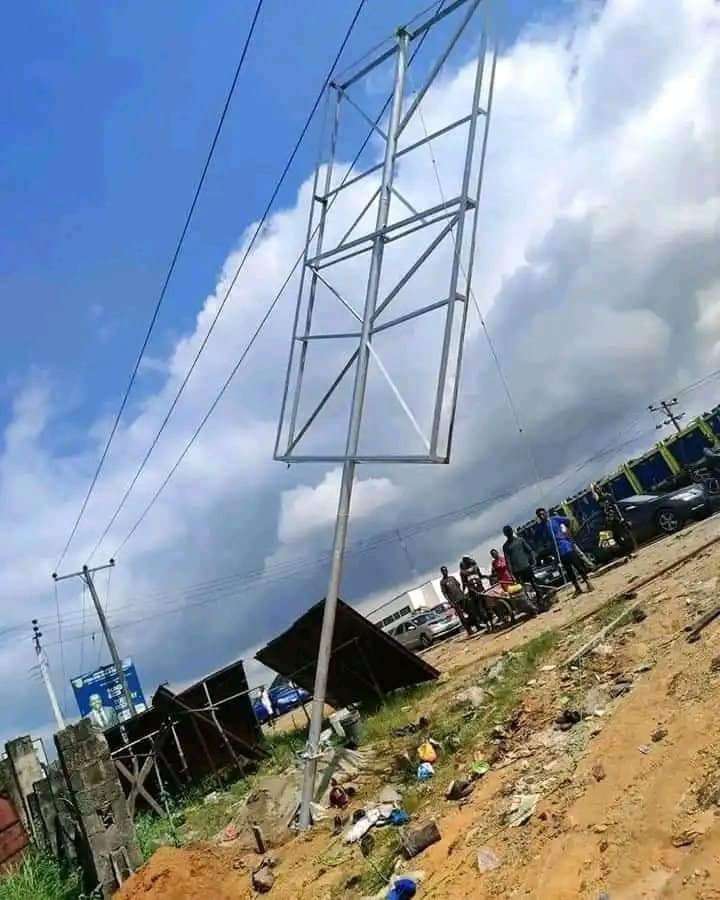 Tragedy: 5 Electrocuted, 4 Injured While Mounting Billboard At Obiri-Ikwere In Rivers
At least five young men have been reportedly electrocuted in Rivers State while trying to mount a billboard with a metal frame at the Obiri-Ikwerre area of Rumuosi Community, Obio/Akpor Local Government Area of the state on Monday, August 21.
Four others were rushed to the University of Port Harcourt Teaching Hospital (UPTH) where doctors are battling to save their lives.
A team of nine men were mounting the billboard structure with a metal frame that touched the high-tension cable mounted around the same perimeter where they were working. The current gripped and shocked five of them to death while four others are said to be battling for survival.