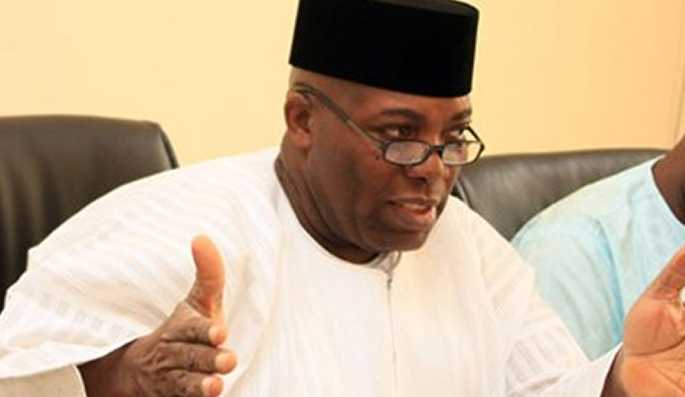 Troubles Within: Doyin Okupe Sent Only 4m To Mobilize Members For Oyo Rally Instead Of 20m Approved– Ogun LP
The Labour party Chairman of the Ogun state chapter, Michael Ashade has explained that the reason why he and other executives in the state chose to expel the party's Campaign Director-General, Dr. Doyin Okupe. Amid ongoing internal squabble rocking the Labour Party (LP) ahead of the 2023 general elections,
According to Ashade, although the sum of N20 million was approved by the Campaign Council for the mobilization of members from Ogun State, Dr. Okupe only sent four million to that effect, claiming that he was personally funding the mobilization from his pockets.
He said; "Our grouse is not just the fact that he has been found wanting on his financial obligation as a member, we also highlighted certain deeds that occurred during the rally at Ibadan in which members in Ogun State were expected to be mobilized for that rally. And certain financial anomalies occurred which we highlighted there. And we have discovered that certain amounts of money were approved for the states by the campaign council and we are asking where are the funds.
Speaking during an interview on ARISE TV's 'The Morning Show' on Saturday, Ashade alleged that apart from violating the party's constitution by failing to pay his dues for six months, Dr. Okupe is being suspected of some financial inconsistencies, especially on the runup to the Labour Party's campaign rally in Ibadan, Oyo State a fortnight ago.
Maybe he didn't know it will get to this, but I have a chat he sent me saying that he is personally paying to mobilize members from Ogun, Ekiti, Ondo, and Osun states for the Oyo state rally saying that no official amount was approved. But, 20 million Naira was approved specifically for Ogun State to mobilize members. We estimated 200 buses for the members and it was turned down. It was reduced to 100 buses and forwarded to him but he still rejected it saying no, that there are no funds that he was personally funding it. He came up with an estimation of 5,195,000, saying that was what he could personally afford. But it was less than that. About four million was what was gathered as what he gave."