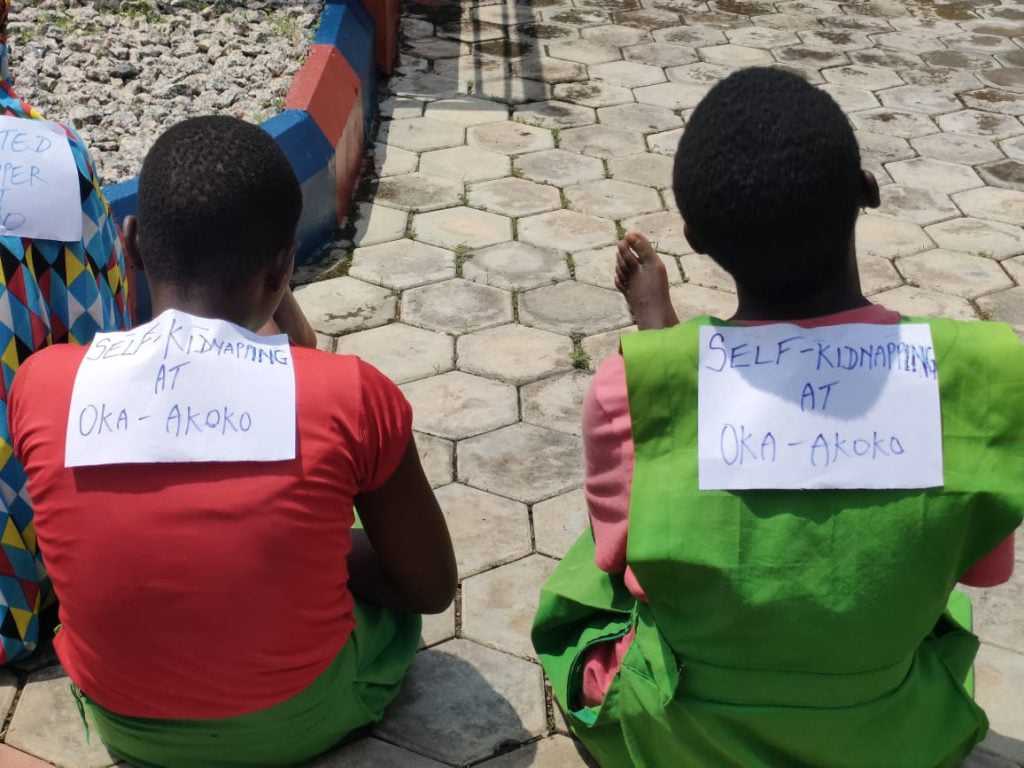 Two Female Teenage Students Arrested For Faking Their Own Kidnap, Extorting Money From Their Parents
Two female teenagers, have been apprehended by operatives of the Ondo State Security Network Agency, known as Amotekun Corps, at  Oka-Akoko, headquarters of Akoko South-West Local Council of the state, where they were hiding for three days before they were nabbed for allegedly faking their own abduction to extort money from their mother.
The secondary school students, ages 13 and 15, who are in JSS 3 and SSS 1 classes, confessed to the crime at the state headquarters of Amotekun Corps in Akure, the state capital on Monday.
According to the minors, who are siblings, they planned to act in order to get back at their mother, whom they accused of maltreating them.
While speaking on the development, the Commander of Amotekun Corps, Adetunji Adeleye, said an investigation has begun towards unravelling the motive behind the action of the siblings.
Adeleye, who spoke at the headquarters of the corps, also revealed that 28 other suspected criminals were nabbed in various parts of the state.
He stated that the arrests were achievable with the joint patrol between his men, the military, and other security agencies.
"The 28 suspects we are parading today show that we have more kidnappers than any other criminal activity.
"This is in continuation of our efforts to ensure that kidnapping in Ondo State becomes a thing of the past.
"We have people who kidnapped themselves and raised alarm, and in our diligent investigations, we were able to unravel the mystery surrounding the disappearance to the extent that they confessed.
"We have also kidnapped suspects of some very high-profile individuals in the society that we are working on."