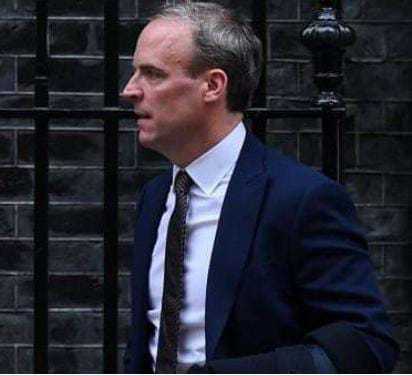 UK Deputy Prime Minister Resigns Over Allegations Of Bullying
U.K. Deputy Prime Minister Dominic Raab resigned on Friday, following an inquiry into bullying allegations.
In a letter addressed to British Prime Minister Rishi Sunak and published on his Twitter account, Raab states he "called for the inquiry and undertook to resign, if it made any finding of bullying whatsoever. I believe it is important to keep my word."The findings of the report have not yet been released, and Sunak has yet to provide a statement, CNBC reports.
However, Raab said the investigation carried out by independent lawyer Adam Tolley had dismissed all but two of the claims levelled against him, which he noted are "flawed and set a dangerous precedent for the conduct of good government.""Mr Tolley concluded that I had not once, in four and a half years, sworn or shouted at anyone, let alone thrown anything or otherwise physically intimidated anyone, nor intentionally sought to belittle anyone," Raab wrote in reference to some of the claims leveled against him."I am genuinely sorry for any unintended stress or offence that an officials felt, as a result of the pace, standards and challenge that I brought to the Ministry of Justice," he added.
Raab's resignation marks the third ministerial departure under Sunak's watch.
Just weeks after he assumed the top job, close colleague and minister without portfolio Sir Gavin Williamson quit in November amid allegations of bullying.
In January, Nadhim Zahawi was sacked as Conservative Party chairman after an inquiry found he had committed a "serious breach of the Ministerial Code."