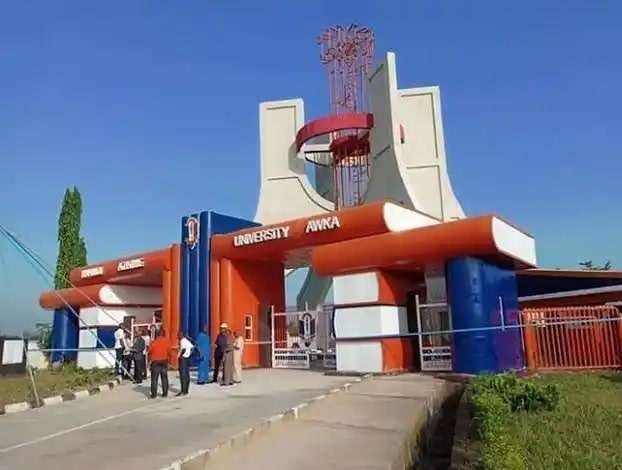 Unizik Staff Suspended Over Allege Forging Of Degree, NYSC Certificates
The Vice Chancellor of Nnamdi Azikiwe University, Awka, Prof Charles Esimone, has approved the immediate suspension of Nwafor Osborne Ogbonnaya also known as Nwafor Ogbonnaya Nwesuzor over allegations of presentation of forged and fake degree result for employment in the University.
In a bid to secure employment in Nnamdi Azikiwe University, Nwafor Osborne Ogbonnaya whose real name is Nwafor Ogbonnaya Nwesuzor abandoned his undergraduate programme and allegedly forged the university statement of result and a letter of exclusion from the National Youth Service Corp (NYSC).According to a press release by Dr. Emmanuel Ojukwu, Special Adviser to the university's Vice Chancellor (Public Relations and Special Duties), Nwafor later went ahead to complete his degree programme.
He said: "The whole scenario emanated when Mr Nwafor Osborne Ogbonnaya wrote to the University requesting to change his degree result. The new result he submitted bears different name, Nwafor Ogbonnaya Nwesuzor and different class of degree and this resulted in suspicion.
"Upon further investigation it was discovered that this staff forged his degree result and letter of exclusion from the NYSC based on the obvious disparity between the documents he submitted originally and the new documents he was trying to substitute.
"The class of degree in both results presented varies, the forged statement of result with the name Nwafor Osborne Ogbonnaya bears second class lower division while the original result with the name Nwafor Ogbonnaya Nwesuzor bears third class."
The press release did not state the nature of job Nwafor was offered by the university and how long he has served before the the "forged certificate" was discovered.
Dr. Ojukwu, however, stated that "in following due process the Vice Chancellor in exercising his powers based on the university rules and regulation approved his immediate suspension from the employment of the University for six months while his case undergoes other processes in the University before final disposal action."