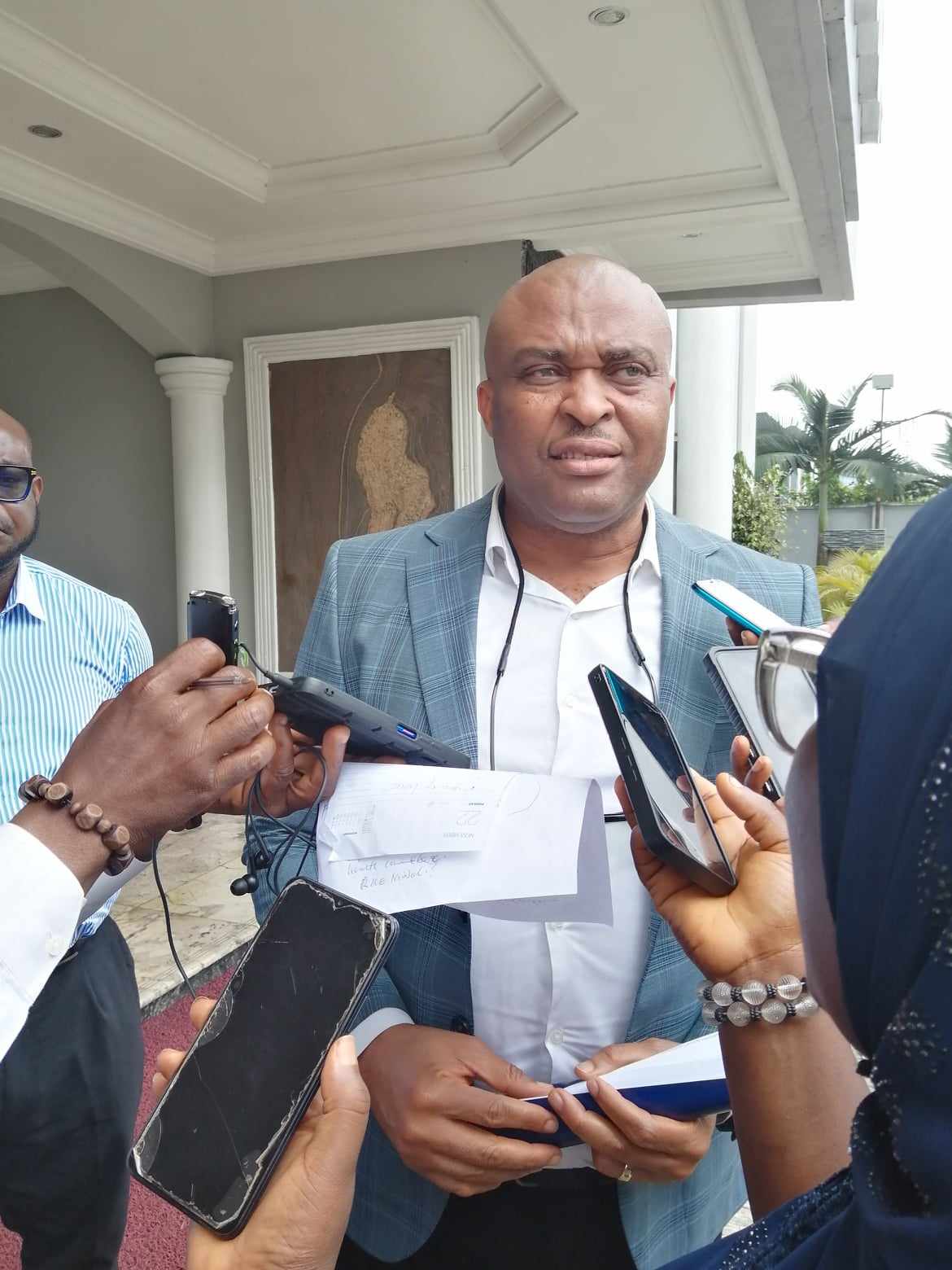 Vaccines/ Immunizations Are Free!! Rivers State Govt Threatens To Deal With Any Health Worker Caught Selling
The Rivers state Government  has frowned at the reported reports that Health workers sell Routine Immunizations and vaccines to unsuspecting and desperate parents at the primary health care centers.
The commissioner of Health in Rivers state Doctor Adaeze Orieh-Odili  stated this at the inauguration of members of the Rivers State Traditional and Religious Leaders Health Committee held in port Harcourt.
The River state commissioner of Health represented at the event by The executive Secretary of Rivers state Primary Health care management board Doctor Kinikanwor Green told journalist on the sideline of the event that the purpose of setting up the committee is to engage the traditional and religious Leaders to take primary health care issues to the grassroot.
In his words: – "Our Traditional Rulers and Religious Rulers are very important in the scheme of things, especially when it comes to shaping the way our people behave when it comes to issues of health. we know that primary health is very important because primary health takes care of the 70 to 80 percent of our health needs as defined by the world health Organisation. So going to primary health to engage our Traditional Rulers and also the Religious Leaders will help in no small measure to ensure that the message gets to the grass root".
"We know that they act as role models to our people in our various churches, mosque and the communities. when they see this Caliber of people talking about primary health, that will also help to shape or modulate their behavior's in terms of Healthcare delivery, especially on immunization, Polio, we know that Polio is a diseases that is devastating to mankind, it causes acute flaccid paralysis, which is something we not wish to even our enemy
so immunization is very important and our engaging Traditional and religious rulers will help to demystify certain tenets or beliefs that our people have, for instance they erroneous beliefs that when you take Vaccines or immunization, it will make you not to be able to conceive or get a woman pregnant, that is the essence of this program and apart from immunization there are other activities around the primary health care centers, there are Antenatal care, maternal health care, neonatal and child health, these activities when we carry them out very well help it helps to boost our health indices"
"we want also say that the partners that sponsoring this project, we want to thank them for their efforts towards ensuring that the message of health gets to our grassroot, that is why we are essentially here".
Question: What is the Charge here?
The charge has been that what we have done is very significant and that everyone should avail themselves to access health care delivery system at our primary health care centers, and also very important to state that vaccines are not to be sold, this because its terrible to us anytime we get reports that some of our healthcare workers are selling Vaccine, because when you sell vaccines and someone does not have the money to procure this vaccine that are meant to be given free, this people can come down with child illnesses that are can cause a lot of neonatal and infant mortality. and that is what we don't want because when this things happens it tells negatively and it impacts negatively on our growth as a nation and that is what the charge is to every Rivers Resident