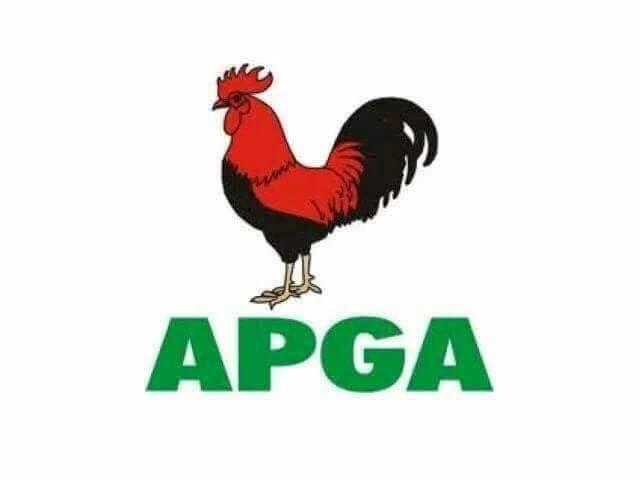 We Have Become Strangers To Soludo – Okonkwo Narrates How APGA Ardent Believers Are Disappointed
A card-carrying member of the All Progressives Grand Alliance in Nibo community Awka-South local government area of Anambra state, High Chief Emeka Okonkwo says some APGA members who fought tooth and nail to enthrone the incumbent governor have suddenly become strangers to him.
Okonkwo who spoke exclusively with our correspondent in Awka on Saturday, lamented that ardent believers of the All Progressives Grand Alliance have all been disappointed, deserted and disillusioned by the party.
The APGA chieftain disclosed that he was one of the disillusioned party faithful. Although he admitted that APGA is almost a religion but also pointed out that APGA has become the more you look, the less you see, adding that APGA has turned to disappoint her ardent believers.
He said, " We fought tooth and nail for Soludo's emergence as governor. We came to Anambra state when even the most ardent supporter of Soludo ran away because of insecurity and all that.
We put in our money. Soludo never spent one Kobo to become governor. We deemed him fit to be good for the state but all of a sudden we have become strangers and tenants in our own land. "
Okonkwo who is a business mogul, said that the March 18th House of Assembly elections was not about Peter Obi anymore but more of the perception of who the governor really is. He said there was need for the government in power to reach out to the people and also reorientate their policies to be people-based.
According to him, people can not be suffering hunger and abject penury, yet government is building roads; that dead people won't ride on the roads. He therefore stressed the urgent need for government policies and programmes to be people-centred not mere philosophical thinking.
Okonkwo equally stated that it is of paramount importance to choose good people to run the House of Assembly of Anambra state and not what he described as rubber stamps.
Although he said almost all the candidates of APGA returning to the House of Assembly were his bosom friends but on the contrary, he said to actualize a liveable and prosperous Anambra, it really doesn't matter whether APGA, Labour party or other political parties dominated the legislature; that what matters was to vote in credible people.
According to him, " We don't need people that will always say Oh Yes Mr. Governor. We need people that will question where they need to question and support where they need to support for the good of the entire state. "
The disillusioned APGA member as he referred to himself also questioned the crop of appointees working for Governor Charles Chukwuma Soludo, saying that most of his appointees doesn't know the polity and the people. That most of the appointees were people who doesn't have political base, stressing that the leadership of the All Progressives Grand Alliance should endeavor to gather back all the disillusioned and illusion people so that they can come back and deliver Anambra state to APGA again.
That for him, if APGA loses the House of Assembly elections, then it would be the end of the road and demise of the All Progressives Grand Alliance in Anambra state.
Reacting to the foregoing, press secretary to the governor, Mr. Christian Aburime said it was arrant falsehood that some people of the APGA family have been abandoned. Aburime told our correspondent that contrary to such insinuations, Governor Soludo have continued to carry all and sundry along in the scheme of things.
He said, " The governor has always provided a level playing ground for everyone. He has created a conducive atmosphere in terms of security and ensured that people came out to vote candidates of their choice.
It is not true that the governor disappointed anybody. Soludo has always supported every candidate of APGA. Anyone complaining about anything should come out fully to tell us about it. But I know the people are happy with what the governor has done and what the party has done too. "
BY RAYMOND OZOJI, Awka