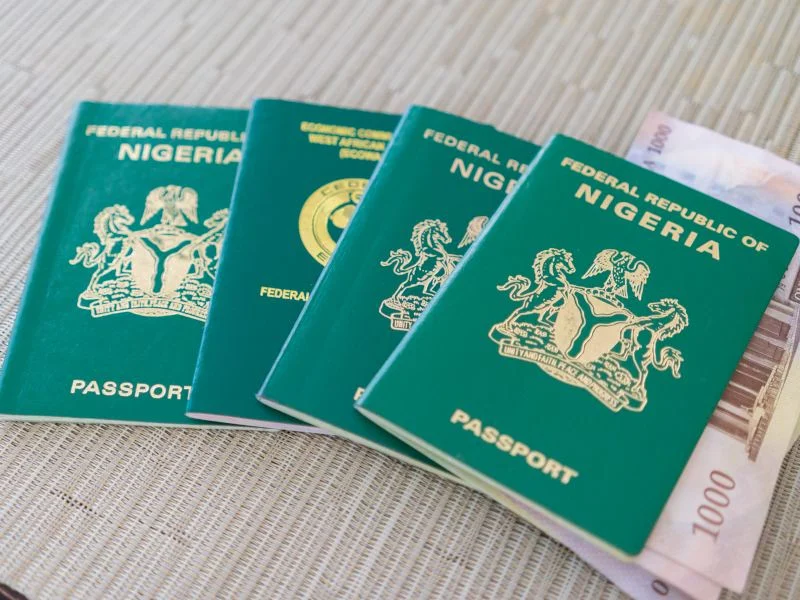 Weakest Passport In The World: See 20 Countries You Can Get Visa-On-Arrival With Nigerian Passport (IATA)
The Nigerian passport  has been adjudged to be one of the weakest in the world, going by Henley Passport Index  ranking of the first quarter of 2023 Declared it so.
According to the ranking, holders of the Nigerian passport can get visa-free or visa-on-arrival access to only 46 other countries across the world.
While 26 of the countries are completely visa-free for Nigerian passport holders, the other 20 only allow them entry on a visa-on-arrival system.
The list includes countries and territories in Oceania, the Middle East, the Caribbean, Asia and Africa.
Here's a list of all the 20 countries:
Palau Islands

Samoa

Tuvalu

Iran

Lebanon

Cambodia

Maldives

Timor-Leste

Burundi

Comoro Islands

Ethiopia

Madagascar

Mauritania

Mauritius

Mozambique

Namibia

Rwanda

Seychelles

Somalia

Uganda
The Henley Passport Index is based on exclusive data from the International Air Transport Association (IATA)