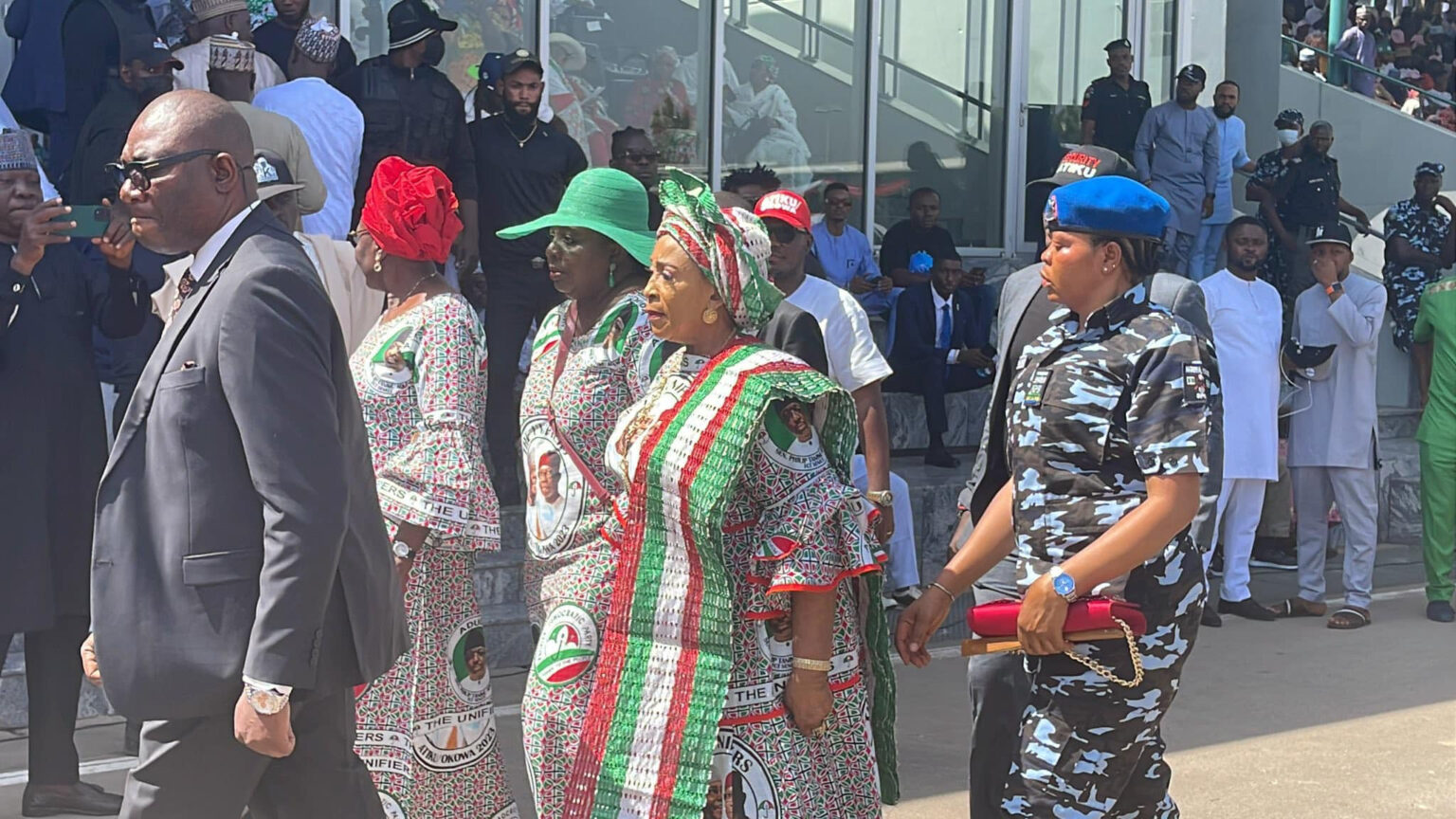 What Police Will Do The To Female Officer Carrying Bag For VIP At Atiku's Anambra Rally
The Force Headquarters has reacted to the viral video and twitter pictures of the  female Police officer spotted carrying the bag of a VIP in Anambra during PDP's Presidential rally.
Nigerian Police Force spokesperson, Prince Olumuyiwa Adejobi in his response said he blames the officers who descend low to the level of running errands for VIPs .Adding that the VIP is a civilian who does not know the Standard Operating Procedure of the police.
He also stated that the police authorities won't spare any "recalcitrant and disobedient personnel who desecrate its standards, norms of ethics. "I don't always like to blame any VIP for sending his security aides "dirty" errands, or misused his sec aides, but the officers themselves who descend so low to do so. That VIP is a civilian, he knows little or nothing about the Standard Operating Procedure of the police or any agency. I always canvass for punishing the aide for his misdeeds and unprofessional conducts not to blame or condemn the VIP. Send me a dirty job, i reject. Ask me to carry bag, i reject. So, the police wont spare any recalcitrant and disobedient personnel who dent the image or desecrate the Standards, norms, and ethics of the Police. Many of our personnel who have been found wanting have been dealt with accordingly. Its departmental, and actions have been taken on several occasions.
We will continue to do every possible to restore the glory, Standard and values of the NPF in Nigeria. The IGP has taken the bull by the horn, and its achievable.