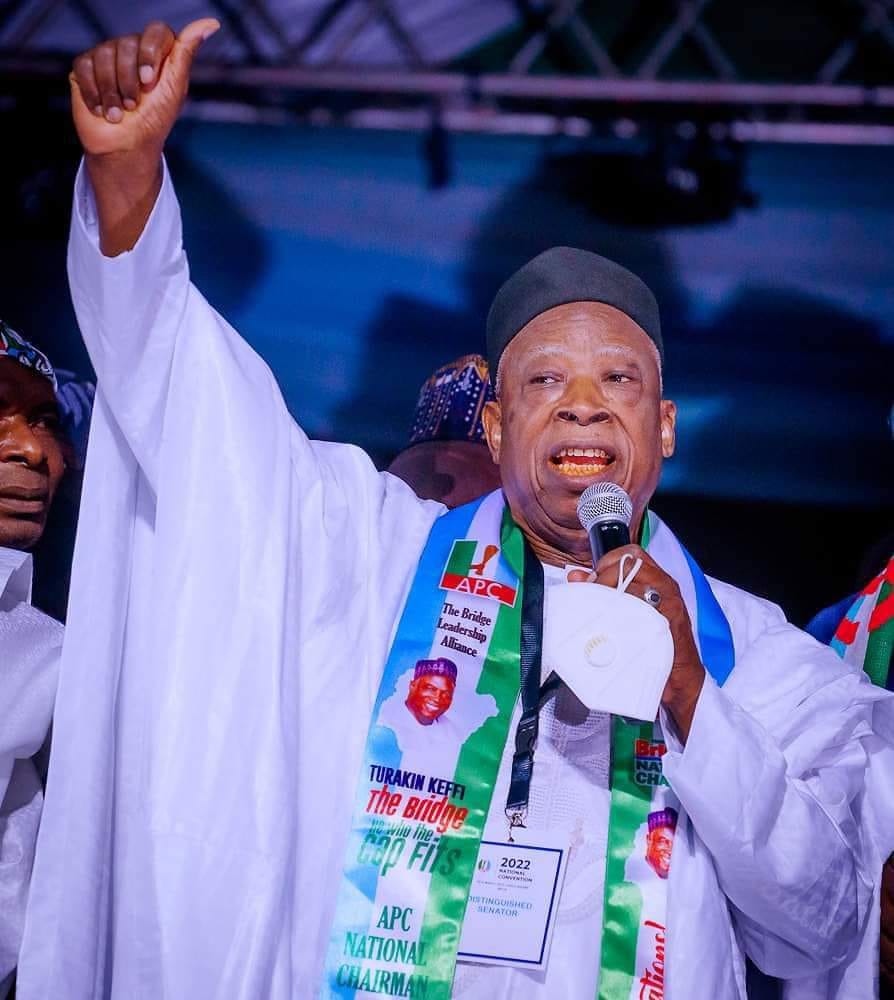 Why APC National Chairman, Abdullahi Was Forced To Resigns
More details have emerged revealing what led to the resignation of the National Chairman of the All Progressives Congress (APC), Abdullahi Adamu.
Recall that Adamu and the party's National Secretary, Iyiola Omisore, reportedly resigned from their position on Sunday.
It was gathered that the APC National Chairman resigned to save himself from being removed from office.
A source, who was privy to the details of the resignation, told WesternPost that Adamu was forced out over many issues, which included his non-support for President Bola Ahmed Tinubu.
According to the source, for the past two weeks, elements within the party have been calling for his resignation, threatening to remove him at the next National Executive Committee (NEC) meeting if he fails to resign.
The source further revealed that the National Security Adviser, Nuhu Ribadu was one of the people who told Adamu to resign because he had become a liability to the party.
He was, however, forced to step down as the party chairman after Imo State Governor and Chairman of the Progressives Governors' Forum, Hope Uzodinma, told him that if he didn't resign, they would remove him at the next NEC meeting.
Those calling for Adamu's resignation accused him of working against the President during the party's presidential primaries, publicly supporting former Senate President Ahmed Lawan, failing to fully back Tinubu even after securing the party's ticket and mismanaging the party's funds.