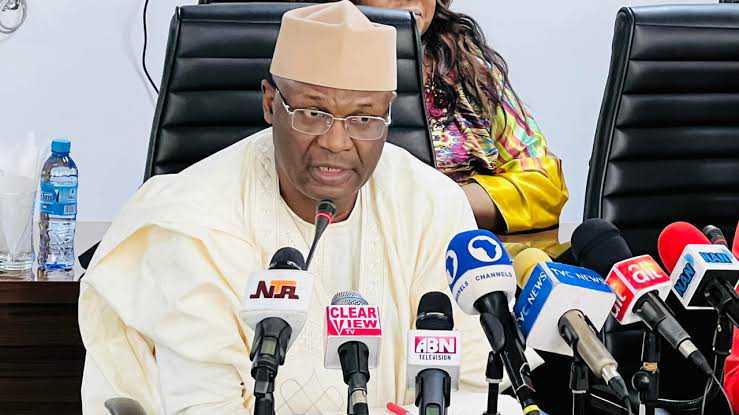 Why INEC Is Silent On Governorship Elections-Nwabuko
Prof Mahmood Yakubu is yet to speak about the conduct of the last Presidential election and preparations for the upcoming Governorship elections.
The reason is twofold:
If he assures Nigerians that the Governorship election results shall be rendered real time online, many voters who are aggrieved and have decided not to vote again in the Governorship election will change their mind and come forth to vote in protest to prove a point.
Secondly, if people turn out enmasse to vote in the Governorship elections, as was the case in the Presidential election and the results are rendered real time online and favours opposition parties, it will give ample insight into the level of fraud and manipulations that attended to the Presidential election that INEC failed to release it's results real time online.
INEC is facing a very tough mathematical topic called *CORRELATION ANALYSIS.
This means that:
The result of a Governorship elections results released real time online will show a correlation with original results counted and signed at Polling units but not released real time online for presidential election.
If INEC maintains silence and conducts Governorship elections on march 11 and adopts analogue method again to collate, count, rewrite, mutilate and manipulate election results, and use University Vice Chancellors to dress up the fraudulent process, then, INEC my be able to draw a correlation with the discredited presidential election results rendition delivered in analogue method.
INEC is currently in a cul de sac because if Nigerians call him out now to speak on the method by which the Governorship elections shall be released, it will not escape from the hangman's hammer that will reveal the true correlation between the Presidential and Governorship elections that may provide forensic data for legal inundation and material evidence.
Nigerians must go to court now to get an injunction compelling INEC to implement the Electoral act provisions and Guidelines for real time online rendition of election results in the gubernatorial elections on march 11, 2023.
Without doing this, INEC will fool the electorates a second time and tell us to go to court slavishly.
A stitch in time saves nine.
Steve Nwabuko.
03/03/2023.