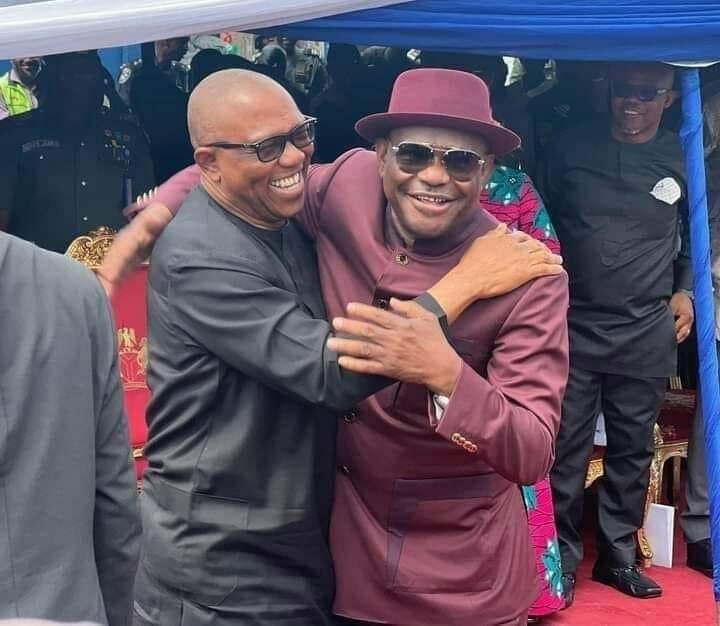 Wike Explains Why He Neither Oppose Peter Obi Nor Tinubu
Rivers State Governor, Nyesom Wike states that he did not criticize the presidential candidate of the Labour Party (LP), Peter Obi; and his All Progressives Congress (APC) counterpart, Bola Tinubu in the just-concluded February 25 presidential election because he is an "apostle" of power shift to the southern region of Nigeria. While commissioning of the Chokocho-Igbodo Road in the Etche Local Government Area of Rivers State, Wike said he owed nobody an apology for supporting the rotation of power to the south after the eight-year tenure of the incumbent, President Muhammadu Buhari who is from Katsina State in the North-West geopolitical zone.
He also commended the people for voting a southern President in the just-concluded elections.
According to him, Section 7(3)(c) of the Peoples Democratic Party (PDP) constitution recognized zoning and rotational presidency but the leadership of the party contravened the provisions of the party's regulations.
"I owe nobody any apology at all. I am one of the apostles, one of those who stood firm that power must rotate to the South. This is for equity, this is for fairness and this is for justice. "Whether you voted for Labour, I have no problem with you. Whether you voted for APC, I have no problem with you. That is what we have argued for: that the north has had it for eight years. Therefore the south must be there for eight years," Wike said.
"As far as I am concerned, anybody from south, that is my position. That is what we agreed in the Integrity Group that we must make sure that the south emerges as the next President of the Federal Republic of Nigeria.