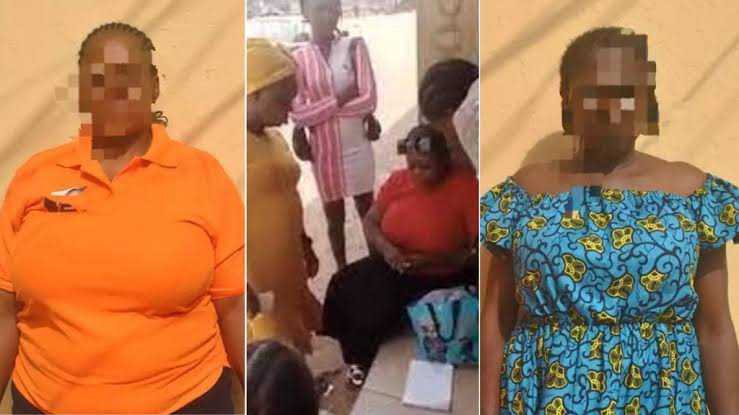 Woman In Viral Video Collecting N1,000 Bribe To Give Out PVCs In Emene Enugu Arraigned By Police
The Nigerian Police have arraigned a woman caught collecting N1,000 to give out PVCs in Enugu.
The police in Enugu State, South-east Nigeria, said they have arrested and arraigned a woman seen in a viral video asking for money to distribute Permanent Voters Cards (PVCs) to registered voters in the state.
The police spokesperson in the state, Daniel Ndukwe, disclosed this in a statement on Wednesday.
A woman, later identified as Chinwendu Nnamani, was seen in the viral video, in late January, extorting N1,000 each from registrants who wanted to collect their PVCs in the state.
She claimed in the video that the N1,000 was to cover her transport fare and other stress she went through to get the cards to a primary school in the neighborhood of Emene, a community in the Enugu East Local Government Area of the state.
In response, the Independent National Electoral Commission (INEC) said it would investigate the viral video, pointing out that the woman in question was not a staffer or ad-hoc member of the staff of INEC.
The Head of the Department of Voter Education and Publicity in the Enugu State branch of INEC, Rex Achumie, said none of the people in the video was an INEC employee, assuring that the commission would unravel how the cards got into the hands of the woman in the first place.
Mr Ndukwe, a deputy superintendent of police, said Mrs. Nnamani, 41, was later arrested on 31 January by the State Criminal Investigation Department.
"Also arrested is one Nkiruka Patience Obinna, 38, identified as an INEC staff and alleged to have given the said cards to the first suspect (Mrs. Nnamani) for distribution to the actual owners," he said.
The police spokesperson said an investigation into the matter had been concluded and that the case was charged to court in line with provisions of the 2022 Electoral Law.
He added that the suspects had been arraigned accordingly.
He did not, however, indicate the court where the suspects were arraigned.
"The suspects were granted bail and the case adjourned until 15 February 2023 for further hearing," Mr Ndukwe said.