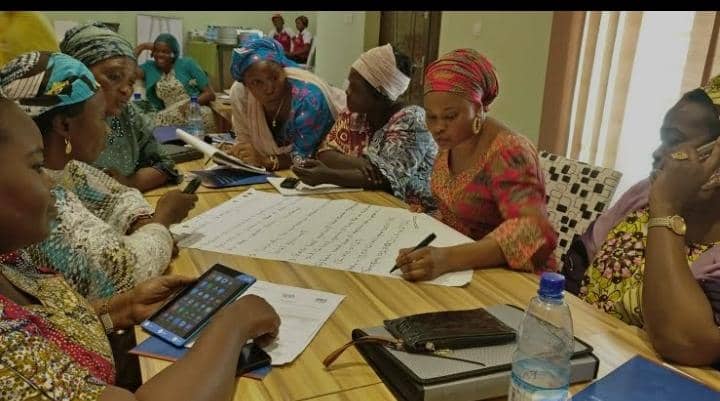 Women Participation In 2023 Elections Still Falls Short of Benchmark – Investigation
With the 2023 general elections in few days to come, the number of women involved in politics and governance still appears to be a far cry from a balanced society in Nigeria.
A recent statistics of women in politics published by BellaNaija on the 1st of February 2023 revealed that of the 991 people in the State House of Assembly in Nigeria, 44 are women, positioning women's participation in politics at 6%.
Here in Rivers State, the Independent Electoral Commission, (INEC) revealed that there is a slight increase in Women participation in this 2023 general elections in the State.
Head of Gender Relations, INEC, Rivers State, Beauty Ibiama explained that 85 women are contesting as candidates for; Governorship-1, Deputy Governorship-6, Senate-5, House of Representatives-18, State House of Assembly-55, making it a total of 85.
With this figures, some gender activists believes Women representation in politics and governance in the state still falls short of the goal set by the National Gender Policy in 2006, which demands 35% of women involvement in all governance processes.
The Executive Director, Arise For Gender and Livelihood Initiative ALIVE, Debby Effiong asked of view of this shortfall, said it was unfortunate that women had been relegated to welfare officers, sharing snacks and water during campaigns.
She decried the underrepresentation and marginalization of women saying that it was time for women to change the ugly narrative.
"It is sad that women have been wrongly sensitized that the only way to be in politics is to be by the sideline cheering the men. Women have been wrongly sensitized to wear uniforms, act as welfare officers and share meat-pies and water.
"Till today we are still struggling: we don't have women heading political parties or secretaries of political parties. Women who managed to come out as Presidential candidates don't believe that they can win. Some women have sold out their rights/roles because of money. A whole needs to be done in terms of sensitization," she said.
While many hailed the Rivers State Governor, Nyesom Wike's gender sensitive style of female placement as the Local Government Deputies in the 23 LGAs, many of the beneficiaries are subjected to inglorious experiences as second fiddles.
Some of them, who spoke to me on condition of anonymity, said they are not being carried along in governance by their respective Chairmen and Bosses.
"They just bought personal cars for some of us, and it ends there. It's their political Associates that represent them in events, instead of us as Vice Chair." One of them said.
"Most of us are not even officially invited to events that concern the Local Government where we are supposed to be serving. Even if we attend on our own, we are ignored during the event, we are not recognized." Another lamented.
"Only when it comes to mobilizing women to gather and fill events that I'm remembered as a Local Government Vice Chair here. I don't even understand again whether it's part of our responsibility as Vice Chairs to gather women with uniforms and cheer the men, responding to their chants of "women oyee." She decried.
But the Executive Director of the Gender and Development Action, Nyengi Irima believes that Governor Wike's self styled policy to have women occupy the Vice Chair position at the Local Government levels is commendable and very a important forward-march in the journey to increasing the number of women involved in active politics in the state.
"The fact that they are occupying that position is very important. Their representation on that position is key. This will increase the amount of women active participation in politics in the state.
"They may not be active now, but will be active later,…