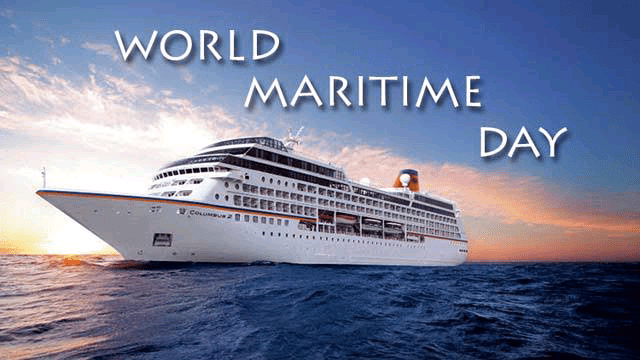 World Maritime Day: Need To Protect, Prevent, Eradicate Pollution On Maritime Space Using Modern Technologies
Today is world Maritime Day, a day set aside to promote the maritime industry by dwelling on what is maritime.
This year the theme is MARPOL AT 50 . OUR COMMITMENT GOES ON.
it critically examines the progress the International Maritime Organisation has made over the years to eradicate pollution of the global maritime space
Nigeria marine environment, is daily polluted by dump of empty water bottles and cans and other plastic wastes
These are swallowed by fishes, turtles, crabs and other sea animals resulting in poisoning and death of aquatic lives
Through consumption of such foods humans are equally poisoned and their life span shorted or untimely death resulting
Also incidents of dump of toxic waste products along the coast and on marine areas by companies and individuals abound .These have similar effect as the sachet water bags and other plastics deposited at the marine environment. There is poor regulatory control by agencies concerned .
Perhaps the most pronounced of the marine pollution types seem to be that of pollution of the seas by oil carrying vessels .
This leads to colossal loss of plant and animal lives in the sea. Malnutrition and food poison becomes imminent. The sea water is no longer safe for human consumption. Agricultural materials and growth are seriously hampered due to ecological menace.
The major challenges are poor enforcement of our environmental laws. Added to this is that our law enforcement institutions are weak and show lack of capacity to protect our marine environment from the decay.
It seems also that there is inadequate orientation of the civil populace on how the marine environment can be preserved .
In view of these I call on NIMASA and other relevant agencies . We also call on the National Assembly to overhaul some of our legislations which are not up to date on the protection of our marine environment given recent technologies
We can on government to overhaul our maritime institutions and providing them with newer and better gadgets and funds to enable them patrol the coasts and maritime space to prevent and checkmate marine pollution
In conclusions the time has come for everyone to join hands to ensure proper protection of our maritime space. We call on all and sundry to join in the efforts
Thank you and happy maritime day celebration
Angus Obinna Chukwuka
Presid8
Admiralty Lawyers Society of Nigeria