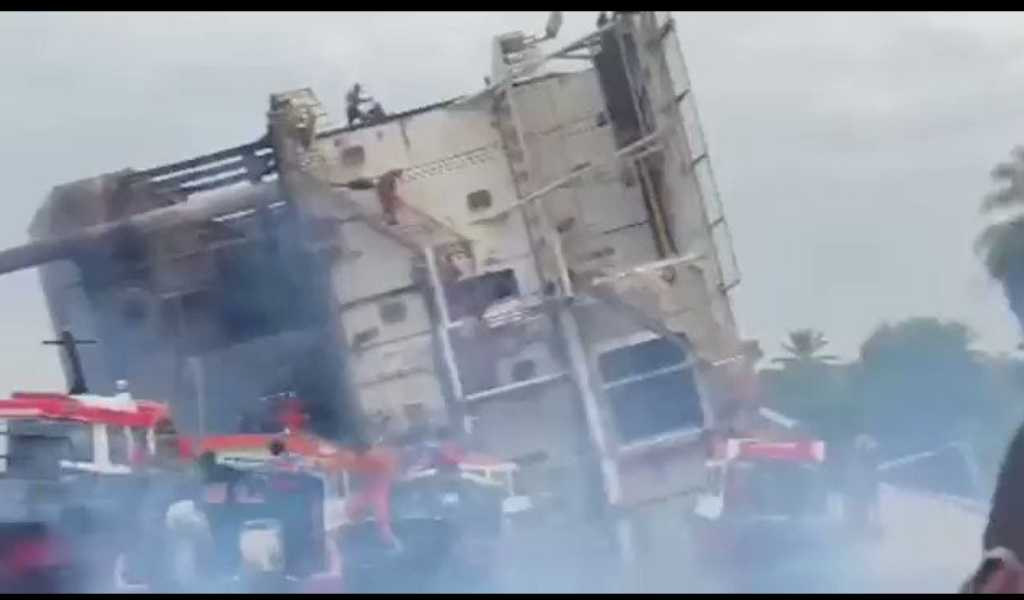 1 Persons Dead, 3 Missing As Seplat Oil Rig Capsized In Delta State
A Seplat drilling rig on Tuesday has capsized in Delta, leaving six oil workers dead while many are still missing.
The Seplat Energy rig accident involving the Majestic rig occurred at Ogboren near Ovhor Oilfield, in Sapele Local Government of Delta State.
According to report, the Majestic rig was newly acquired and being operated by SEPLAT/NNPCL Joint Venture.
It was gathered that about 96 crew members onboard the rig reportedly went down during the accident, while six bodies, including that of the Briton, were said to have been recovered.
The company's management is said to be working round the clock to locate and recover other missing crew members.
A source close to the oil coy management was quoted as saying: "as soon as we got the news of the incident, the company activated search and rescues mechanisms, and the efforts yielded great results. "As we speak, most of the rescued workers are safe and getting medical attention, but sadly, we lost six staff, a Briton included with about six other workers still missing as of 8:00p.m today, Tuesday," he stated.
However, the management of Seplat Energy Plc, in a press statement signed by Seplat Chief Executive Officer, Mr. Roger Brown, has declared that out of the 96 crew members onboard the faulty rig, 92 of them are safe, adding that only one member died and three others still missing.
The Seplat's statement reads: "Seplat Energy regrets to announce a serious incident on the Depthwise swamp drilling rig "Majestic" in the early hours of this morning. Seplat as the operator of the SEPLAT/NNPCL joint venture contracted the rig. It was in-transit to its planned drilling location at Ovhor in Delta State when it capsized.
"92 of the 96-member crew are accounted for and safe. However, tragically one fatality occurred during the incident, while three other rig personnel are still missing.
"Our thoughts and prayers are with the families and friends of the crew member who sadly lost his life and the three crew members who are still missing at the time of this report. Our emergency response and rescue efforts working alongside the rig owner and the authorities have been activated and are onsite.
Our utmost priority will continue to be the safety and wellbeing of all the affected personnel and their families.
"We will provide further details as our understanding of the incident develops. A detailed investigation into the cause of the accident will follow."
Recall that Seplat Energy has a 45 per cent working interest in OMLs 4, 38 and 41 which are located in Edo (OML 4) and Delta (OMLs 38 and 41) states onshore of Nigeria.
Seplat Energy is operator of the three blocks, which together form one contract area, on behalf of the NPDC/Seplat Joint Venture.
Source: Dailygistonline