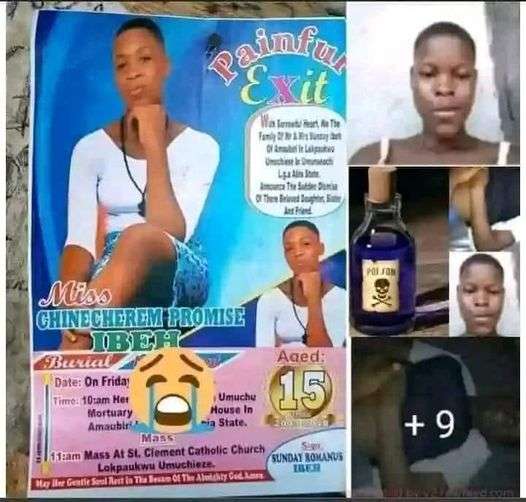 15 Year Old That Won UK Scholarship Allegedly Poisoned To Death By Step Mum
Another Girl, 15 Year-Old Old Miss Chinecherem Precious Ibeh has been allegedly poisoned to death by her stepmother, according to a social media post, the late Ms Chinecherem scored 9As In her WAEC and had won full scholarship to study in the UK.
She was allegedly poisoned by her stepmother after the news of her winning a full scholarship to study in the UK because of her excellent result in the West African Examinations Council exams (WAEC).
Chinecherem Precious Ibeh sat for the WAEC exams last year and had exceptional results but unfortunately, she died before her time.