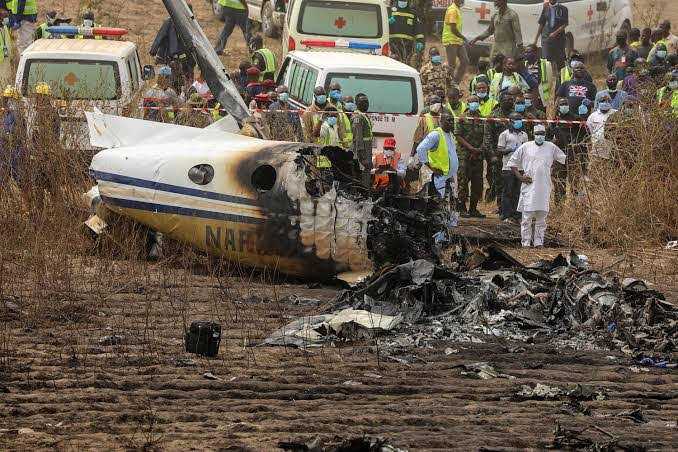 2 Pilots Survives As Nigerian Air Force Trainer Aircraft Crashes In Makurdi
A Nigerian Air Force FT-7NI trainer aircraft has reportedly crashed in Makurdi, the capital city of Benue State. The incident took place during during a routine training exercise on Friday.
Air Commodore Edward Gabkwet, the NAF Director of Public Relations and Information, confirmed the statement. Fortunately, both pilots on board survived the crash and are currently receiving medical attention at a military facility.In his statement, Air Commodore Edward Gabkwet said, "Both pilots are currently under observation at NAF Base Hospital, Makurdi. Additionally, Air Vice Marshal Hasan Abubakar, the Chief of Air Staff, has initiated a Board of Inquiry to investigate the immediate and underlying causes of the crash."
Further details about the incident will be provided as they become available.