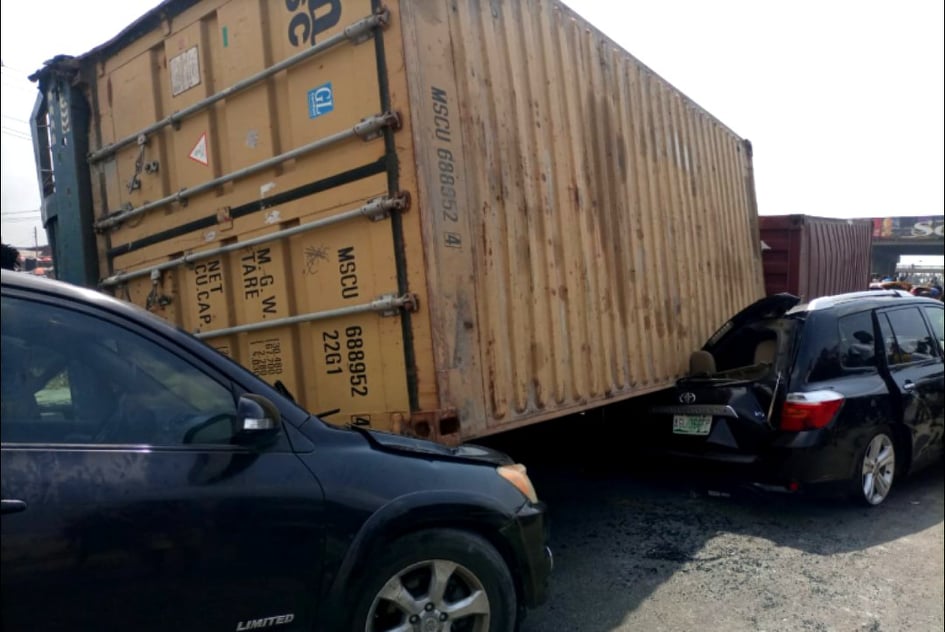 20-Ft Container Crushes Commercial Bus At Oshodi Less Than 72 Hours After Ojuelegba Bridge Incident
A 20-ft container crushed a commercial bus in the Oshodi area of Lagos State today afternoon, injuring a commercial bus driver.
This is the latest container-related accident experienced in the state in the space of three days.
A witness said that today's accident at Oshodi was caused by a brake failure.
While the passengers in the bus were said to have escaped without an injury, the same could not be said of the bus driver whose degree of injury could not be ascertained as of press time.
Recall that eight people were crushed to death by a 20-ft container that fell off a truck in the Ojuelegba area of Lagos on Sunday.
Barely 24 hours after the Ojuelegba tragedy, a 40-ft container fell off another truck in the Dopemu area of the state on Monday, causing traffic on the road