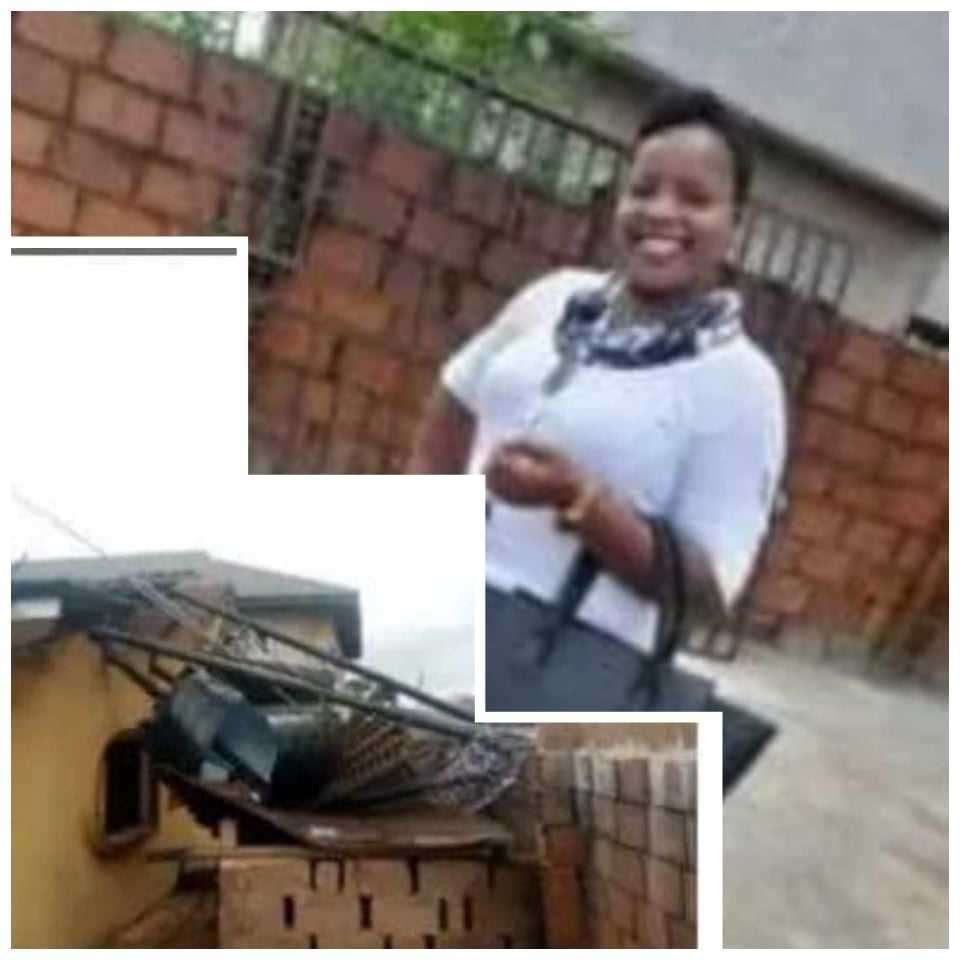 34 Year Old Teacher Crushed To Death By New Neighbor's Overhead Water Storage Tank
A 34-year-old lady, Joy Amadi, has been crushed to death by a collapsed overhead water storage tank in Benin, Edo State.
News Agency of Nigeria reports that the deceased, who recently completed her NYSC service, was in her room when the tank erected in a neighbor's new building collapsed, penetrating the roofing sheet and crushing her to death. it was gathered that the unfortunate incident occurred on Friday, August 4, on Enagbare Street, off Lucky Street, in Ikpoba Okha LGA of the state.
In an interview with NAN on Friday, August 11, Mrs. Beatrice Amadi, the deceased's mother, said her daughter was inside helping her to shell melon when the tragedy struck. The deceased, who was a teacher at a private school in the area, the mother said, did not go to work because she had free periods throughout the day.
"Since Joy grew up, I have neither swept this house nor washed my clothes. She did everything and even helped pay our house rent.
I will miss a lot about her. It will be difficult to live without my daughter," the obviously grieving mother told NAN.
Meanwhile, sources who spoke with NAN blamed the incident on a shoddy job by the engineer handling the project. The sources said the neighbor's new house belonged to somebody who lived abroad.
"You know our people now, perhaps because the owner is not around, the engineer carried out a shoddy job. Unfortunately, the thing left the compound to kill the lady in the next house," one of the sources said.
However, Mr Amadi said the site engineer had been arrested by the police while the corpse of her daughter had been deposited at an undisclosed mortuary.