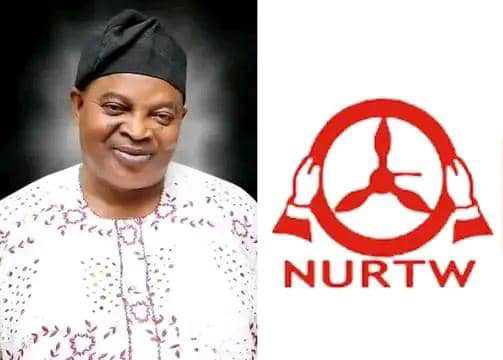 Tension Build Up At NURTW Abuja Office As Police Arrest National President, 4 Others
The National Union of Road Transport Workers (NURTW) has confirmed the arrest of its National President, Tajudeen Ibikunle Baruwa, in a sudden turn of events, and three other officials without any tenable reasons.
The arrests reportedly took place on Friday evening at the NURTW's National Secretariat in Garki 2, Abuja.
The Deputy President of the Union, Mr. Isa Ore, who confirmed the development to journalists on Saturday in Abuja, expressed shock over the arrest.
"We were preparing for the inauguration and swearing-in of the newly elected National Administrative Council members when the police arrived, asked us to leave the premises, and proceeded to seal off the secretariat," said Ore.
Adding to the bewilderment, he explained that the union was not given any reason for the action.
While relaying the unsettling situation, Mr. Ore said, "We were shocked to see the policemen in their number locking our secretariat without giving them a reason."
According to vanguard report, the arrested officials, currently being detained at the Wuse Zone 3 Division, include the General Secretary, Anthony Asogwa Chukudi; Olayi Odion, National Trustee; and the Principal Assistant Secretary, Abdulrasak Yemi, along with the National President, Baruwa.
In addition to the arrests, the union's National Secretariat was abruptly sealed off, further adding to the confusion of the situation.
"They said it was an order from the above and they have detained our President and other leaders at Wuse police station," Ore added.
Despite attempts to reach out to the authorities for answers, the union has been left in the dark.
"I have called the FCT Commissioner of police but he said he was not in town," lamented Mr. Ore.
According to him, the union remains committed to cooperating fully with the authorities as they seek a swift resolution to this unsettling situation.
The unexpected arrests and the sealing off of the secretariat have left the NURTW in a state of uncertainty.
The union is currently awaiting further information and is yet to understand the cause behind these drastic actions.