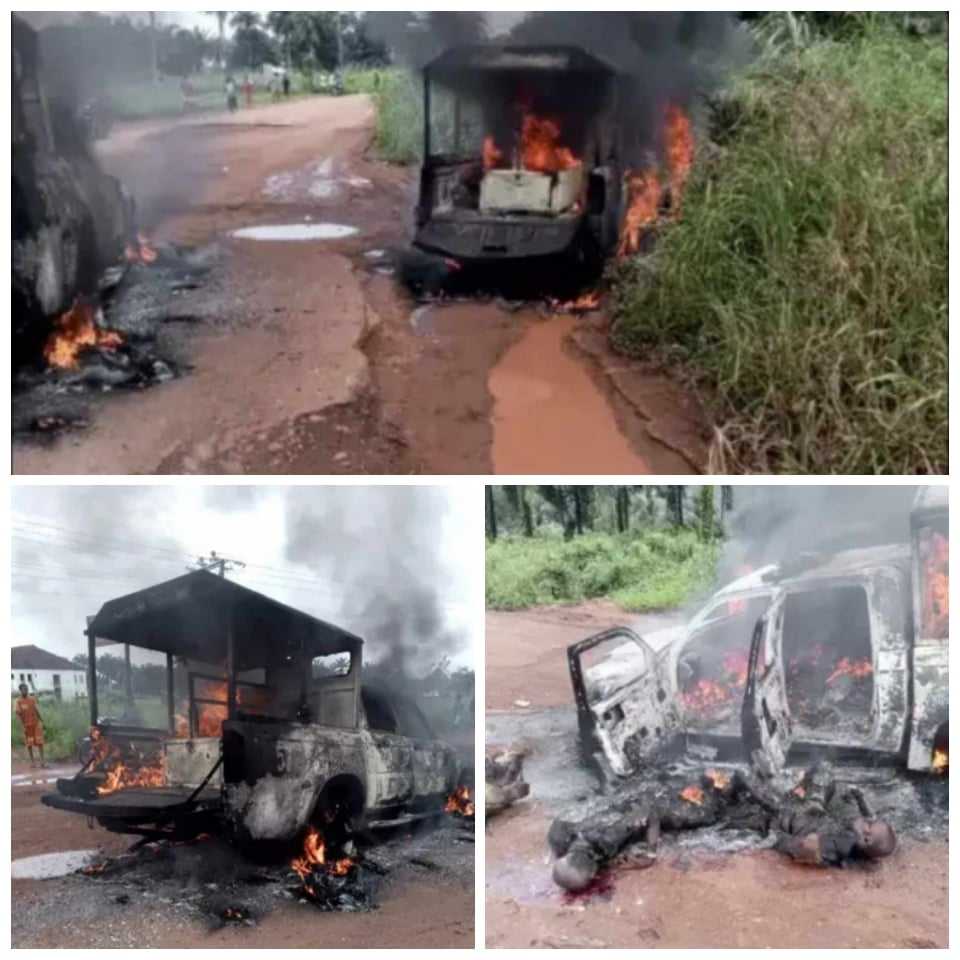 5 Dead, 2 Shot As Police Patrol Team Came Under Heavy Attack Along Mbaise -Obowo Road in Imo State
It was yet another mayhem unleashed yesterday on the security personnel in Imo State, killing not less than five officers with two gun shot wounds. In a save our soul message released yesterday by the Imo state command, MS Lamuwa DCN and titled Notification of Gruesome Attack on the Operation Unit of the Forward Operation Base Patrol team, Obowo, Owerri:
"Today Tuesday 19th September 2023 at about 1030hrs, a combined team of FOB on motorized Patrol along Mbaise – Obowo road in Imo State came under Artillery attack by the outlawed ESN/IPOB. In the process, Five Security personnel sadly paid the supreme sacrifice. One Airforce, One Civil Defense, One Policeman and Two NDLEA personnel – Isaac Yakubu SN and Sampson Edeh NA While Ibrahim Mohammed NA escaped with bullet wounds.
As at the time of this report, sporadic shooting is ongoing in the Area while reinforcements and rescue efforts are ongoing. Further information, will be communicated.
MS Lamuwa DCN Mnipr.
DSC O&T.
Imo State Command