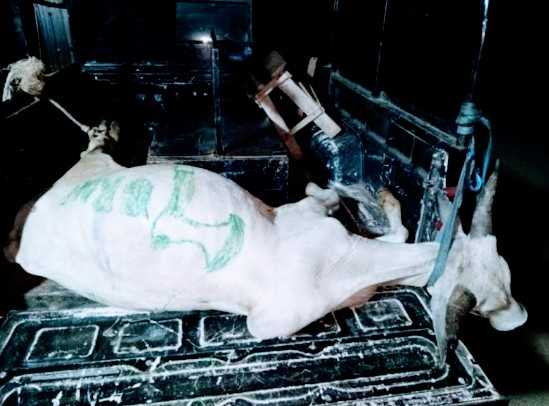 7/7 Cultist Day Celebration: Police Arrest Cow Meant For Sacrifice From Suspected Cultists
The Osun State Police Command have arrested a cow meant to be used for the July 7th Cultist Day celebration in Osogbo.
According to reports, residents of Egbatedo area of Osogbo, where the cult members gathered from different parts of the state alerted the police. Upon sighting the police, the suspects, took to their heels abandoning the cow, which they already marked, "Oroki Aye group, 7/7".,The cow, reportedly marked with a symbol of an axe, was later taken away by the police team. The Osun state police command spokesperson, SP Yemisi Opalola, said the cow was arrested by the police team after the suspect fled from the scene.
It could be recalled the Osun State Police had on Thursday declared the said 'Cult Day Celebration' illegal.