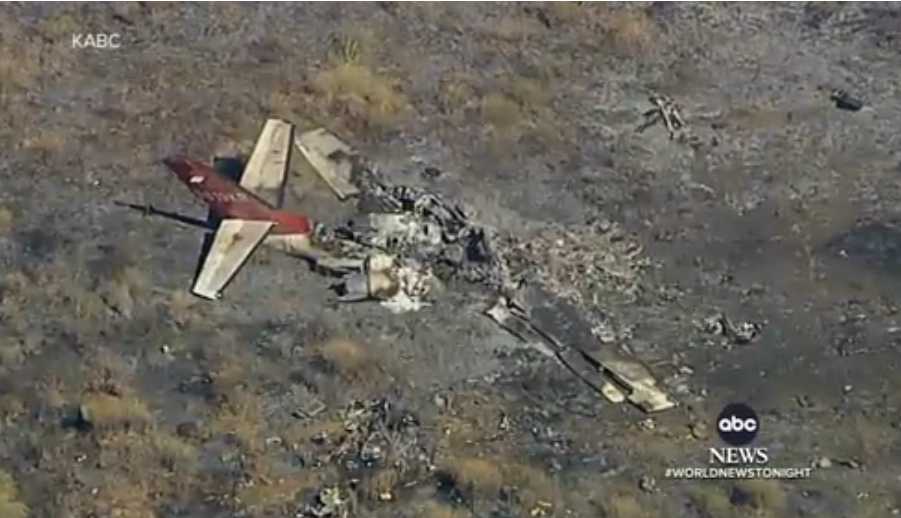 All Occupant Dead As Private Jet Crashes While Approaching Airport
All six persons on board of a business jet traveling from Las Vegas to southern California have been killed following the crash of the jet into a field while approaching an airport.
Authorities said the Cessna C550 business jet became engulfed in flames immediately it crashed. The crash occurred around 4:15 a.m. PT Saturday in Murrieta in Riverside County, according to the National Transportation Safety Board. The Cessna C550 business jet had departed from Harry Reid International Airport in Las Vegas at about 3:15 a.m. PT and "crashed short of French Valley Airport during its second approach," the NTSB said based on preliminary information.
The marine layer began to envelop the area with low ceilings and visibilities shortly before landing, according to NTSB investigator Elliott Simpson. "The pilot reported to air traffic control that he was going to perform a missed approach, which generally happens when a pilot can't see the runway environment," Simpson told reporters during a press briefing Saturday.
Air traffic control cleared the pilot to perform the public missed approach and then cleared the plane to return for landing again, he said. The aircraft crashed about 500 feet short of what investigators believe was the original intended landing runway, Simpson said. Deputies responding to the crash "located an aircraft fully engulfed in flames in a field," the Riverside County Sheriff's Office said in a statement.
All six occupants aboard the plane were located and pronounced dead at the scene, the sheriff's office said. All were adults, Simpson said. Most of the airplane was consumed by the fire, Simpson said. The blaze from the crash burned approximately one acre of vegetation and was contained by 5:35 a.m. PT, fire officials said.
The debris field is about 200 feet long, according to Simpson.