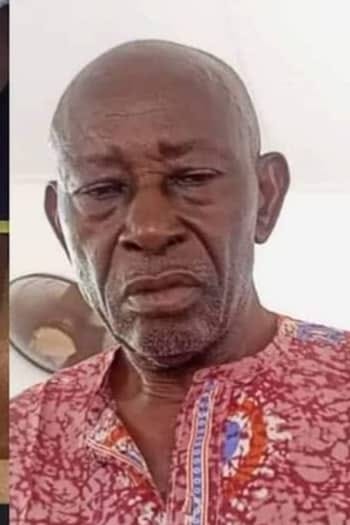 75 Years Old Accused Pedophile Makes U-Turn Says "I Am Not Responsible For 13 Years Old House Help Pregnancy"
Alleged child Abuse: Chief Sunday Muoghalu ,75 years old cries Out, I AM NOT RESPONSIBLE FOR HER PREGNANCY
A video of a teenage girl who identified herself as Esther Victor have been flooding the Internet.
According to the said Esther Victor she is 13 years of age and a native of Adaezi.
The girl at her 13 years of age is seen carrying a baby which she claims is her baby.
The girl is reportedly admitted in St. Benedict Hospital, Adazi and detained by the hospital management over her inability to foot her hospital bill.
The girl alleged that she was put in a family way by a man from Awka.
When the video went viral and officers of the Nigerian Police Force, Anambra State Police Headquarters got hold of the video clip, they arrested and detained Sunday Muoghalu who is a resident of Umudioka Village, Awka.
Mr. Sunday who is currently held at Area Command, Awka while speaking to the reporter through his family member, Tochukwu denied being responsibility for the girl's pregnancy.
" Yeah, she was once my family house help but we sent her back to her parents when we noted that one of her uncle was taking advantage of her", said Muoghalu
Muoghalu alleged that he was tortured by the police to accept being responsible for the girl's pregnancy.
He appealed to the Government of Anambra State ,particularly the Commissioner for women and social affairs Hon.
Ify Obinabo
to carry out paternity test on the baby with the view to ascertain the real father of the baby.