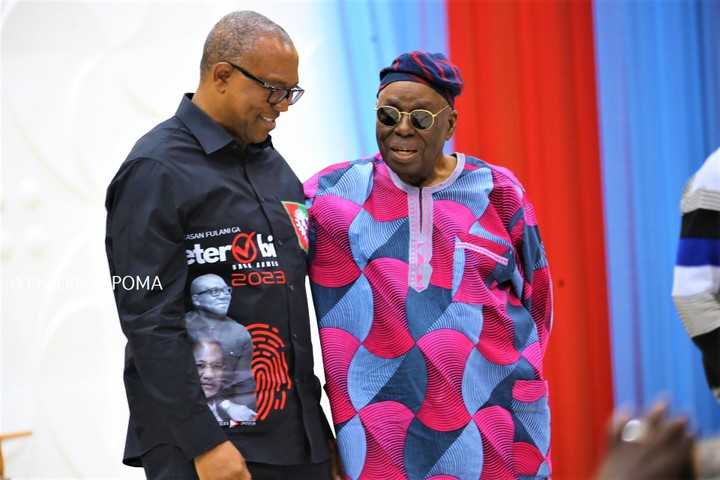 Afe Babalola Endorses Peter Obi and Gives Him A New Tittle "Omowale" Of Ekiti
The people of Ekiti state and Obidients movement today welcomed His Excellency, Peter Gregory Obi and his robust Presidential team as they stormed Ekiti state for the Labour Party's campaign rally.
Earlier in a town hall meeting, Peter Obi was conferred with Chieftaincy title in Ekiti as "Omowale" of Ekiti as owner of Afe Babalola University endorsed him. "The Aare Afe Babalola stood up and applauded @PeterObi after his rousing speech this afternoon at the University auditorium. He surely liked what he heard from him. "I am happy that the students are here to listen to him" Babalola said.
The crowd was organic, no ashebi, no induced crowd or rented crowd.
It was all about massive love for Peter Obi.