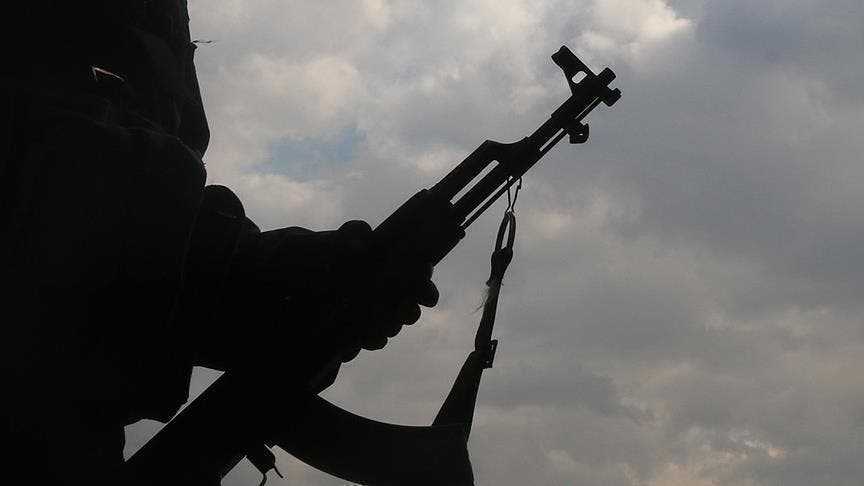 Again Gunmen Struck At Checkpoint, Killing 2 Soldiers, 3 Policemen At Enugu-Ebonyi Boarder
Gunmen struck again on Saturday night killing two soldiers and three policemen in Enugu-Ebonyi border.
It was gathered that the gunmen, who operated in a Toyota Sienna, first killed the two soldiers in a checkpoint in Enugu before proceeding to the Enugu-Ebonyi border. Three policemen were reportedly shot dead at the border checkpoint.
Another wounded policeman is said to be receiving treatment.
A reliable police source who confirmed the ugly incident narrated that the rampaging gunmen first attacked the military checkpoint at Idodo, Enugu State before proceeding to the border checkpoint where they killed three policemen. The hoodlums that operated with two Sienna buses reportedly opened fire at the Idodo military checkpoint killing two soldiers in the shootout that ensued.
Done with the soldiers at Idodo, the gunmen proceeded towards Ebonyi and again opened fire on the policemen on duty at the border checkpoint between Enugu and Ebonyi. Three policemen were killed at the spot while another policeman who was shot on the leg is said to be receiving treatment at a hospital in the Ebonyi State Capital. The police in Ebonyi have also confirmed the report.
A short whatsApp message from the State Police spokesman, SP Chris Anyanwu, reads: "Yesterday's attack by unknown gunmen at Ebonyi/Enugu boundary took place at about 1808hrs."Three Police personnel of Operation Safer Highway, fatally injured. Later confirmed dead. Hoodlums operated in two sienna vehicles, drove into the Checkpoint, opened fire on the policemen."