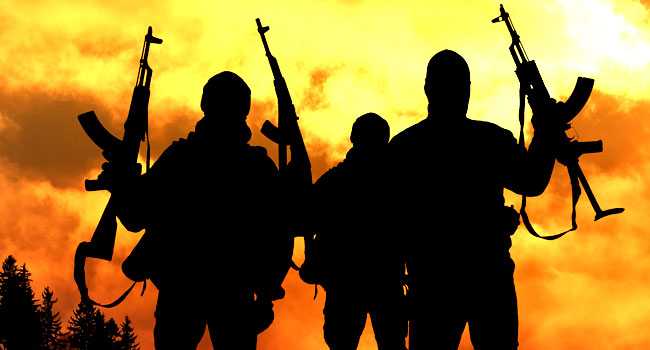 Again Suspected Terrorist Invade Police Station In Zamfara, Kills Patrol Policeman, Carts Away Weapons
A divisional police station in Bungudu Local Government Area of Zamfara state on Tuesday morning came under heavy attack by Gunmen suspected to be terrorists operating with sophisticated weapons and killed a policeman in the Operation.
A Source said the terrorists invaded the station and started shooting sporadically, which scared the policemen during the Operation.
Also, when the police operatives realized that the terrorists were in Operation, they resorted to hiding inside the station's roof to protect their lives.
According to a police officer who pleaded anonymity to protect his life said, one of them missed a step and fell on the floor, which forced the gunmen to run away, believing that the police operatives were after them.
"Unfortunately, the State police command lost one of its officers, Inspector Nura Birnin Tsaba, as he was fired inside a police patrol van", he added.
The source also confirmed that the bandits returned with the rifle belonging to the late Nura Birnin Tsaba.
Recall that a few months back, some terrorists attacked police officers on patrol a few kilometers from the same police station, killed scores, and moved away with their rifles.
In another development, another group of bandits allegedly invaded Boko village in Zurmi Local Government Area of the State; eyewitness accounts said the bandits killed one local and abducted six women in the Operation. Police have yet to respond to the matter when filing this report, as his numbers were unreachable.