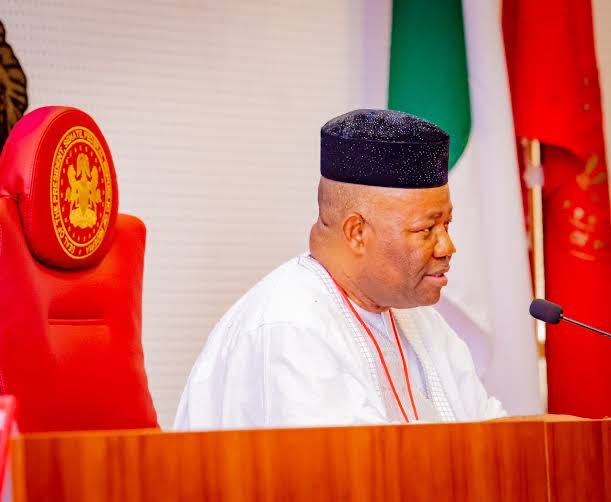 Again Women Cheated Out, As Akpabio Announce Principal Officers For 10th Senate Leadership (see List)
The Senate President, Godswill Akpabio, has announced the names of the majority leaders of the 10th Senate.
The Ekiti Central lawmaker, Opeyemi Bamidele, was named the Senate Majority Leader.
The Senate President also announced Senator Dave Umahi ( Ebonyi South) as the Deputy Majority Leader; Senator Ali Ndume (Borno South) as Chief Whip; and Senator Lola Ashiru (Kwara South) as the Deputy Whip.
However Ex-Governor Nyesom Wike and former Governor Aminu Tambuwal, allies turned foes, have lost out in the supremacy battle for the leadership of the minority caucus of the senate.
While Wike, who held a series of meetings with Senate President Godswill Akpabio, pushing for a particular senator, Tambuwal made known his interest in the minority leadership position.
But on Tuesday, Akpabio announced the new leaders of the minority caucus.
Senator Simon Davou Mwadkwon (PDP, Plateau)
Minority leader Senator Oyewumi Olalere (PDP, Osun)
Deputy Minority leader
Senator Darlington Nwokocha (LP, Abia)
Minority Whip
Rufai Hanga (NNPP, Kano)
Deputy Minority Whip