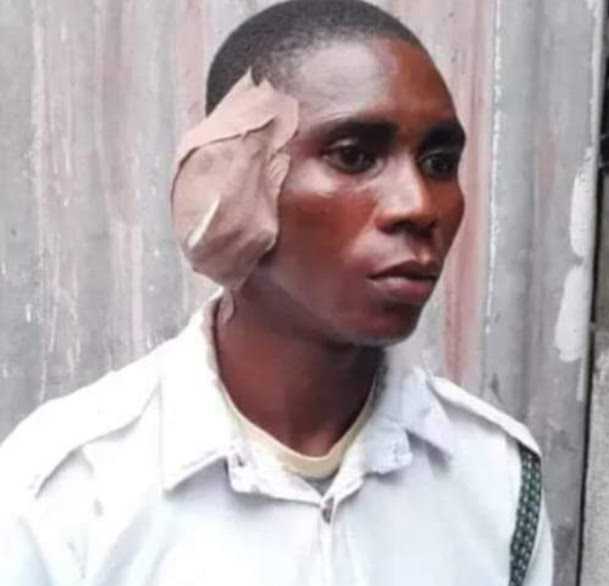 Angry Driver Bite Off VIO Personnel Ear Over Expired Documents
A yet-to-identified Sienna car driver has reportedly bitten the ear of a Vehicle Inspection Officer (VIO) identified as Papu Prosper.
The incident occurred during a heated argument between the officer and the driver along Eagle Roundabout by Federal Government College, Warri, Delta State.
The victim who confirmed the development on Monday, said the incident happened on Friday.
According to him, the driver was earlier apprehended during an operation over expired car particulars.
"I am a Vehicle Inspection Officer (VIO). We went for a patrol in Warri, Delta State, where we apprehended a driver whose car particulars have expired.
"In the process, my boss told me to follow him to our office in Warri to confirm whether his particulars are up to date or not.
"While following the man, he said he will kill me, that the VIO has done a lot. So he brought out a dagger and was trying to butcher me into pieces. I struggled to get out of the vehicle as it was on speed. In the process, I fought him, and he bit off my ear," the Victim narrated his ordeal.
Vanguard