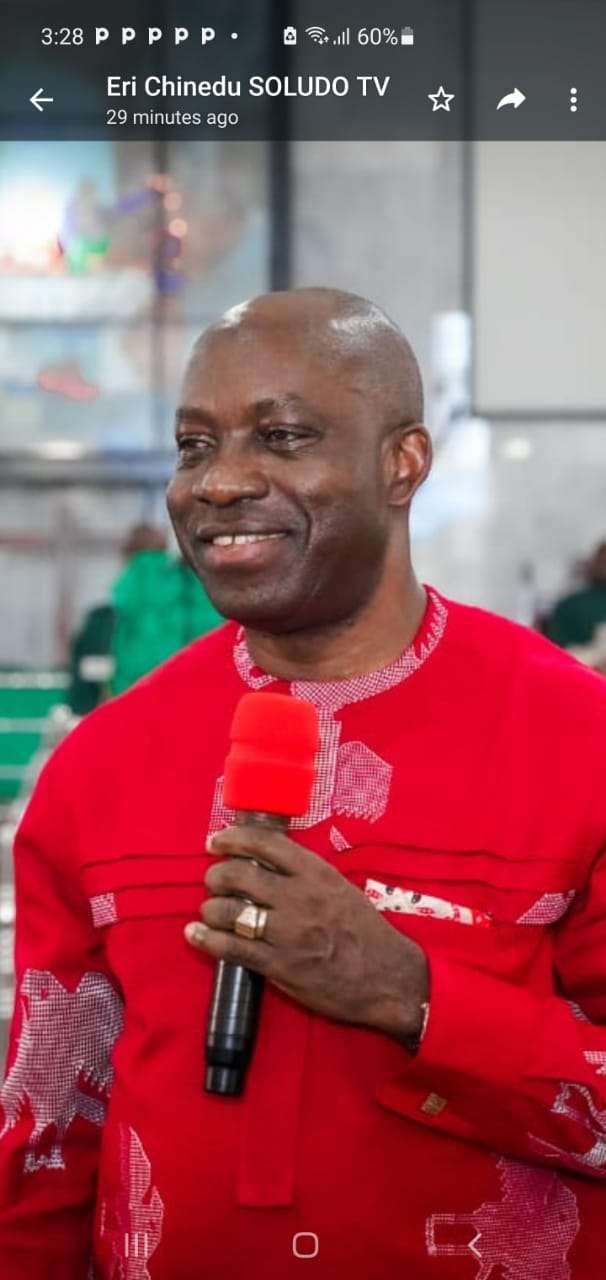 ANAMBRA STATE AT 32: A Legacy Of Progress, A Glorious Future Of Promise
A Special Anniversary News Commentary
Just over three decades ago, precisely on August 27, 1991, Anambra State came into existence as an inspiration of hope, a tribute to the power of a shared vision, and a canvas for dreams to thrive.
Since 1991, Anambra State has been developing under various leaders who contributed their quota along the way. From Military Administrator Navy Captain (later Commodore) Joseph Abulu, (August 27, 1991 to January 1st 1992); Chukwuemeka Ezeife (1992 – 1993), Dabo Aliyu (Military Administrator, 1993 – 1994), Mike Attah (1996 – 1998), Chinwoke Mbadinuju (1999 – 2003), Chris Ngige (2003 – 2006), Peter Obi (2006 – 2014), Dame Virgy Etiaba, Willie Obiano (2014 – 2021) to the incumbent Prof Charles Chukwuma Soludo, this State has indeed been privileged to be administered by renowned leaders.
Today, the current Anambra State Governor, Professor Charles Soludo, CFR, is taking the State forward to new frontiers of greatness. Since assuming office in March 2022, barely two years ago, Governor Soludo has galvanized the development potential of Anambra with his sublime vision of making the State a modern, prosperous, livable mega city, an axis of sustainable prosperity, where everyone is welcome to live, invest, work, relax, and enjoy.
The realization of this vision is touching every facet of the lives of Ndi Anambra under the governor's solution pillars, namely security, law and order; infrastructure and economic transformation; human capital and social agenda; governance and value system, and of course a sustainable environment.
So far, it has been a wave of positive transformation under the current administration's agenda.
Anambra is safer than before. Law and order are being maintained. Over 300 kilometers of roads are being constructed cross all 21 local governments in the State. The Soludo government continues to partner with the EEDC on power supply to provide 24/7 electricity in Anambra's major cities. Inter- and intra-city transportation systems are being modernized.
Anambra State government has established the Solution Innovation District to develop an ecosystem of a digital economy. Youth empowerment is going on with One Youth, Two Skills programme. And a new exciting agricultural revolution is evolving in Anambra today through Governor Soludo's Coconut and Oil Palm agenda.
So far, the government has distributed a total of 1.1 million oil palm and coconut high-yielding seedlings to over 100,000 households in Anambra. In years to come, this initiative is meant to lift many households out of poverty.
Also, the Soludo administration is transforming the educational sector, late last year, the government recruited 5,000 teachers for its public schools, and the results are already showing as Anambra State students are winning national and international laurels.
On healthcare, the present government has upgraded three general hospitals in Ekwulobia, Enugwu Ukwu, and Umuleri, including dental units, hired over 300 medical personnel, and activated a Ministry of Health taskforce.
The public service system in Anambra has been reformed for optimal performance in line with best practices. Salaries and pensions are paid regularly.
As regards the environment, the Soludo administration is finding solutions to the existential threat of gully erosion and flooding by desilting drainages and waterways, among other solutions.
Similarly, urban renewal plans are also on course to make Anambra a clean, green and environmentally friendly state.
Amid the general economic challenges that most Nigerians are facing as a result of the removal of fuel subsidy and other federal reforms, the Soludo government has been responsive and empathetic,
On August 22, 2023, the governor announced an interim package of palliatives to make life a bit easier for people, most especially the weak and most vulnerable amongst us.
As Anambra State celebrates its 32nd anniversary today, the future, a mosaic of aspirations and opportunities, beckons on us.
Ndi Anambra, let us remember, we're not just marking years; we're crafting a legacy. Our history, present, and future converge, forming an epic tale of triumph, unity, and boundless potential.
So, let us soar, let us thrive, and let us continue to shape a future that shines brighter with each passing year.
In all, our gratitude flows like a river, to the unsung heroes behind our successes, to the dream-chasers and heritage guardians, and to every citizen who colors our Anambra State's canvas with vibrancy.
Thank you for joining us on this exhilarating journey through time, evolution, and progress. Happy 32nd Anniversary, Anambra State!
By Christian ABURIME