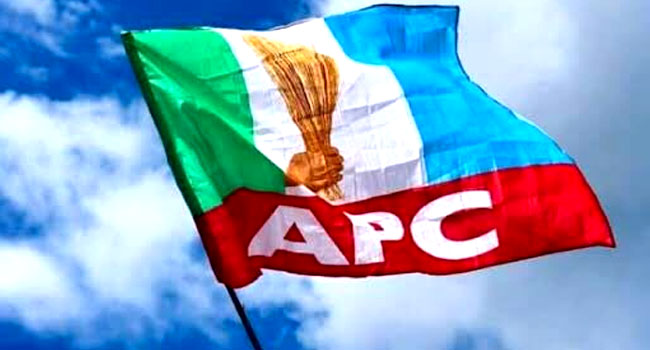 Another APC Chairman Slumps In Warri, Confirmed Dead
The All Progressives Congress (APC) of Warri South Local Government Area of Delta State mourns the passing away of  Ward 9 Chairman Vincent Okokoje.
The Chairman of APC Ward 12 Gabriel Omorere Confirming the news, revealed that he and Okokoje had attended a meeting the day before at the residence of an APC leader in Warri South. He explained that they had received the news of his death last Thursday morning and the incident has left his colleagues in shock.
Omorere spoke highly of the late Okokoje, describing him as a gentleman who loved promoting peace amongst his colleagues. He added that Okokoje was one of three Ward Chairmen who had emerged victorious in the recent elections in Warri South Constituency II.
In a bid to pay their respects, Omorere and other APC Chairmen in Warri South paid a condolence visit to the wife, children and family of Okokoje. During the visit, Omorere stressed that the late Okokoje had left a significant void within the party in Warri South, stating that he would be sorely missed.
He concluded by saying that he hoped the party would find someone who could work as hard as Okokoje did and help move the party forward.