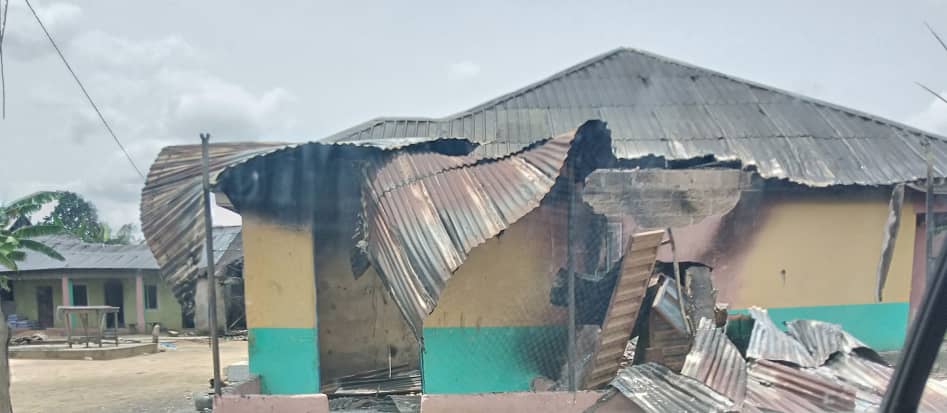 Houses Burnt, Residents Go Into Hiding-Aftermaths Of Soldiers Alleged Invasion In Rundele Community Emohua LGA
Editorial Note:  while we recognize the efforts of Vigilance group working in synergy with conventional security to tackle insecurity, In our various communities, We have also maintained that this Vigilance group must work under the supervision of The Nigerian Police for effectiveness and to enable them check their excesses.
The picture above is the remnant of the House of the RUSPAC Commander allegedly burnt by the Army.
How do one explain the reported shooting of two soldiers and carting away of their riffle by  RUSPAC personnel in Ndele, Emohua LGA where all most all the natives have deserted the community for fear of invasion by the Military.
Our correspondent who spoke to the Royal Highness in Rundele confirmed that the Vigilante were the ones who had confrontation with the Soldiers and the Soldiers came back to the community because of their guns and uniform were seized.
When contacted the Army say it is also looking for the RUSPAC Commander to return their rifles and uniform
details later—