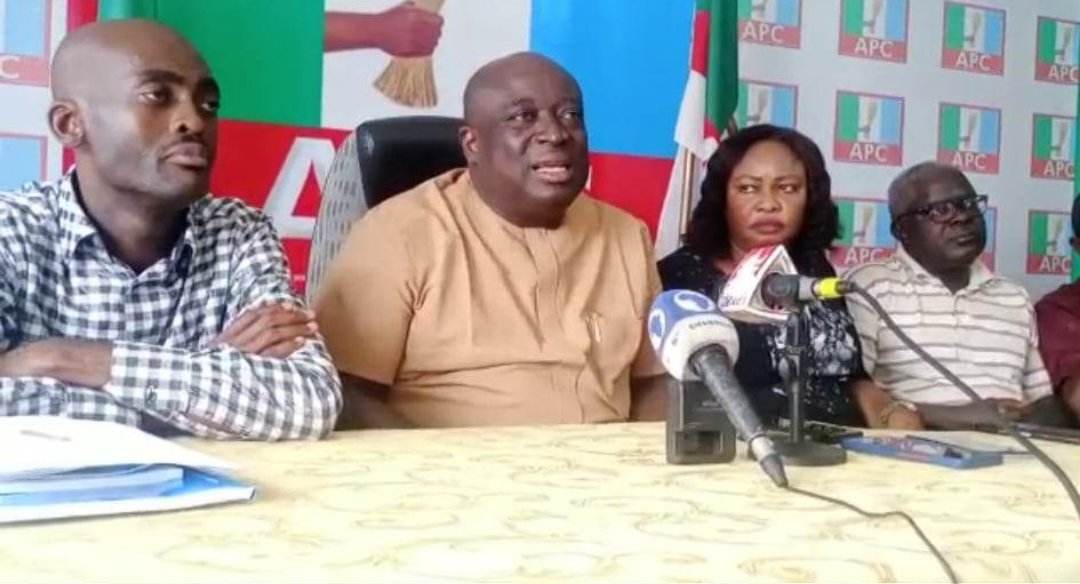 Anti-Party Activities Leveled Against, Amaechi, Emeka Beke Excos, Another Ploy By PDP To Distract Court Goal- APC Spokesman
The Rivers State chapter of the All Progressives Congress (APC) has denied and repudiated the alleged suspension of its state Chairman, Emeka Beke, by a faction of the party in the state.
This comes hours after some members of the State Executive Council of the party on Wednesday suspended Beke; the State Legal Adviser, Iheanyichukwu Azubuike; and State Publicity Secretary, Darlington Nwauju.
They based the sanction on an alleged involvement in anti-party activities, gross misconduct and financial mismanagement.
However, Nwauju, in company with Beke and 16 other members of the executive committee, refuted the claims in a press briefing at the party's state secretariat in Port Harcourt.
The Rivers APC spokesman pointed out that, according to the party's constitution, the State Working Committee (SWC) does not have the powers to suspend any member of the party in the state, as their powers end at recommendation to the National Working Committee (NWC).
Nwauju, who was visibly angry, debunked the allegation of anti-party activities levelled against former governor Rotimi Amaechi by the other faction.
He explained that one of the suspending factions had earlier resigned his membership of the party and could not suspend the party chairman.
While responding to questions from journalists, the party chairman said the exco members are intact and that all that had happening was a game by the Peoples Democratic Party (PDP) to prevent them from filing their case in court.
Meanwhile, the PDP protest at the Independent National Electoral Commission (INEC) office has entered the third day and showed no signs of abating.