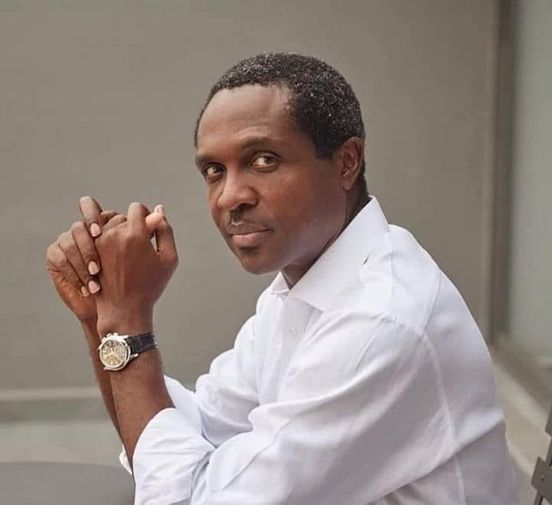 APC Raise Alarm Over Continued Attacks On Campaign Train, Reiterates Call For State Of Emergency To Be Declared In Rivers State
The All progressive congress in Rivers State has raised alarm over continued attacks on its campaign team by thugs suspected to be royal to PDP in the state
Governorship candidate of APC , Arch Tonye Cole  in a viral video emphasized on the need for a state of emergency to be declared in the state following spate of  Political attacks, security infringements, increase in attack on campaign trails of various political parties in the state.
Tonye who condemned the attack on his campaign team in Opobo/Nkoro local government area in a viral video and called for proper investigation into various attacks in the state.
He said "Help Us in Rivers State. Share what is happening in Rivers State in all your WhatsApp platforms and other social media platforms. We need help; God bless you'
Recall that Journalist who were in the campaign train of the APC had posted on their various media handle the spate of Gun shots and allegedly were fighting for their safety.
Also speaking, the deputy DG of Tonye Cole /BARIKOR campaign council. EMMANUEL CHINDA take a swipe at the opposition party particularly PDP for the attack in opobo and other Local government area.
He warned the chairman of the council to desist been use for political thuggery.
Earlier, on Tuesday, the campaign team of APC Governorship candidate was attack along Khana local government area on their way to Opobo/Nkoro for the campaign.
The campaign trail was attack after heavy police officer allegedly kidnap Boma Brown the leader of Opobo/Nkoro of APC
Our correspondent reports that after several negotiations from all Stakeholders involved Boma Brown was released and the campaign trail was headed to Opobo/Nkoro for the proper campaign, the stage set for the campaign at saint Paul church field in Opobo was destroyed. Chairs, table and canopies destroyed  before the physical attacks on campaign Train
The rally could not hold due to heavy gun battles between alleged cultists sponsored by the chairman of Opobo/Nkoro LGA , the loyalists to APC and the security agencies from both sides
Meanwhile, the spokesperson of the APC governorship campaign council, SOGBEYE ELI said the attack was another red flag, indicating that the state had become a political boiling pot under the watch of Commissioner of Police, OKON EFFIONG OKON.
ELI call on both the Inspector-General of Police and National Security Adviser to enforce their commitments not to allow State Governors suppress or interfere with the rights of other political parties involved in campaign activities.