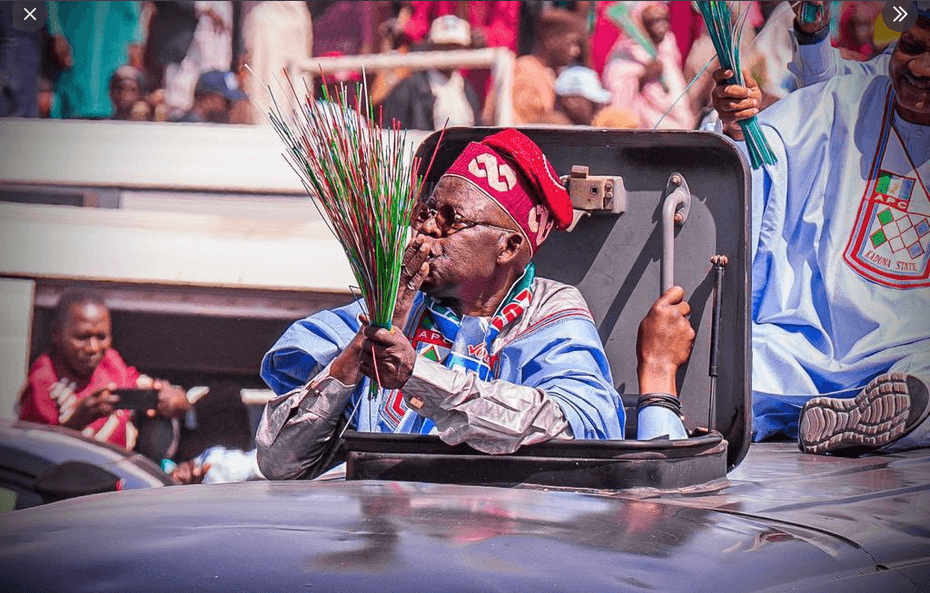 Tinubu Must Keep The Bible Out Of His Rot**n Lips, Something He Cant Try With Quran- Nigerians Drag APC Candidate Over Comments In Anambra
The presidential candidate of the All Progressives Congress, Bola Tinubu, has come under heavy criticism over 'blasphemous statement' made whilst attacking the presidential candidate of the Labour Party (LP), Peter Obi. Tinubu during his campaign rally in Anambra earlier today accused the former Anambra state governor of being a serial betrayer.
According to Tinubu, who made reference from the bible, Obi denied Jesus Christ three times and had failed to keep his promise to God.
He said: "Me, I am not afraid of anybody and I don't worry. The man who left here he calls himself Peter Obi. We read in the Bible that before cock crows three times, he will deny Jesus Christ. He denied [Jesus], so how can he keep a promise to you if he cannot keep promise to God."Some Nigerian accused the former governor of making a caricature of the scriptures, something according to them, he cannot do with the Quran..
Mindlog wrote: "Tinubu knows very well that should a Christian presidential candidate use the content of the Quran to deride another presidential candidate who is Muslim, that hell will be let loose. Can he dare insult Atiku, a fellow Muslim with the content of the Quran?"
Raccoon wrote: "Always sound arrogant, pompous, insultive, and arrogating the attributes of God Almighty to himself.
"This man is just committing blasphemy. And he always do this shit with the Christian faith. He Keeps on quoting the Holy Bible and even the Quran wrongly as a Muslim. God forbid Tinubu must never get anywhere close to government."
CuddleBerry wrote: "This man is not okay upstairs, imagine a Christian presidential candidate misrepresenting the Holy Qur'an in such brazen idiotic manner?"
Estellah wrote: "Oga keep the name of Jesus out of your rotten mouth!!!"