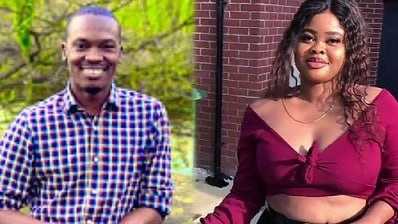 At Last: UK Medical Tribunal Clears Dr Olufunmilayo Ogunsanya Of Rape Accusation By Ex-Girlfriend Dr. Bola Aseyan
The United Kingdom Medical Practitioners Tribunal Service (MPTS) has cleared Nigerian-born medical doctor and social media influencer Olufunmilayo Ogunsanya of rape and abusive relationship allegations that his ex-girlfriend Bola Aseyan levelled against him in 2020.
The tribunal said on Wednesday, July 19, 2023, that multiple layers of investigation could not establish any wrongdoing against Mr Ogunsanya.
Consequently, the panel said Mr Ogunsanya's professional record and ability to continue medical practice in the UK have not been impaired. "As the facts have not been found proved it therefore follows that Dr Ogunsanya's fitness to practice is not impaired," the panel said.
Over 20 claims raised against the Nigerian doctor were considered by the panel and found no evidence to substantiate any of them, after several sittings and adjournments.
The complaints were first levelled against Mr Ogunsanya by Ms Aseyan, also a medical doctor, who took to social media in 2020 to accuse him of sundry charges that included rape, domestic abuse and mental torture.
Mr Ogunsanya, who was at the time prominent on Twitter for his medical opinions and analyses, promptly admitted his involvement with Ms Aseyan but strongly denied rape and abusive charges and pushed out evidence that appeared to exonerate him at the time.
The police in the UK intervened in the matter and found no evidence of wrongdoing against Mr Ogunsanya. A referral to the General Medical Council was also investigated before the matter was ultimately taken before the MPTS.
Ms Aseyan subsequently deleted her Twitter account and disappeared from social media overall. She also fled the UK and returned to Nigeria
Months after the allegations, Mr Ogunsanya, who had over 400,000 followers on Twitter before excusing himself from the social media platform on personal grounds, filed defamation charges against Ms Aseyan in Nigeria.
Mr Ogunsanya graduated from Olabisi Onabanjo University in Nigeria before moving to the UK in 2012 to pursue further education in medicine and build a career.