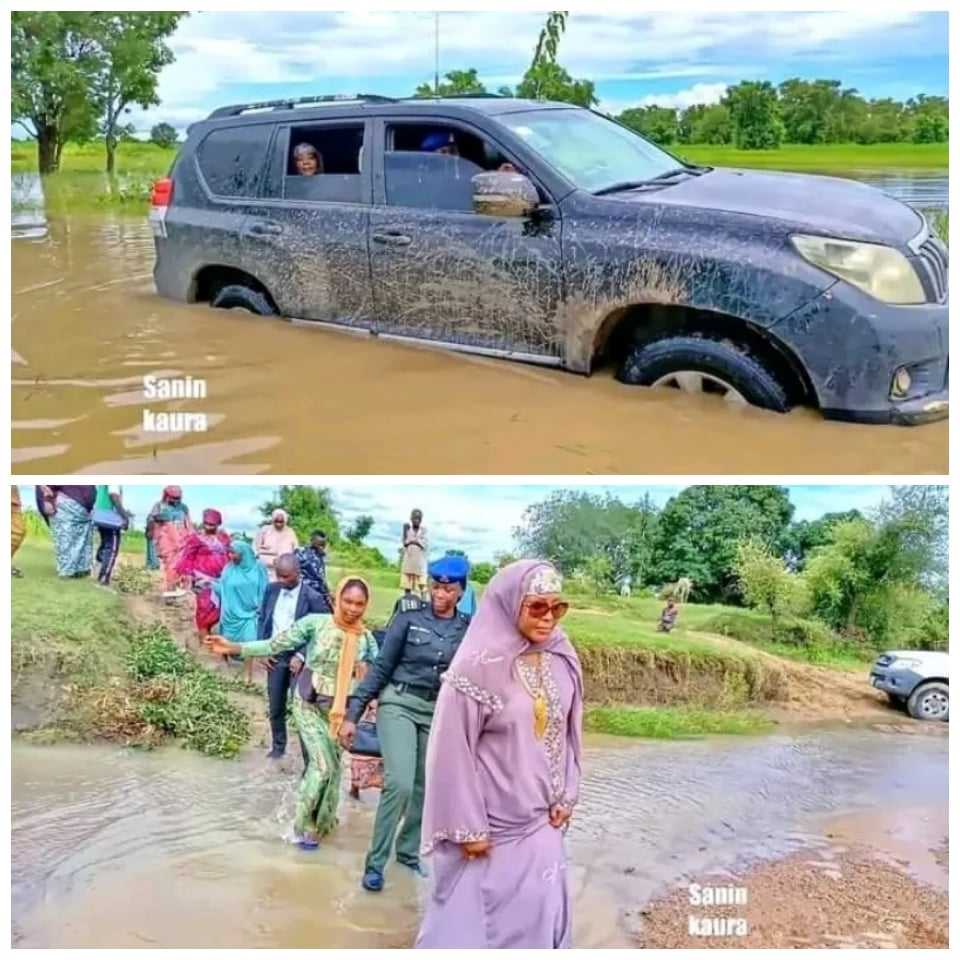 Backlash As Bauchi First Lady's Convoy Gets Stuck in Floodwaters
The convoy of Bauchi State First Lady Aisha Bala Muhammad was stranded in floodwaters on Saturday while on her way to commission a healthcare centre in the Jamdan area of the state.
pictures posted on social media showed that the convoy was trapped on a flooded and poorly maintained road, resulting in the immobilization of her SUV convoy.
The First Lady was forced to step out of her vehicle and walk through the water to reach her destination.
The incident has ignited reactions from various Nigerians.
A Nigerian social media user, Chinasa Omeri, said, "They've been around the corridors of power for years more than any other tribe but na Dem still suffer pass."
She added, "Engaging in open discussions about government and its actions is vital for a healthy democracy. It's great to see people using social media to bring attention to important issues and hold leaders accountable."
credits -Gists9ja