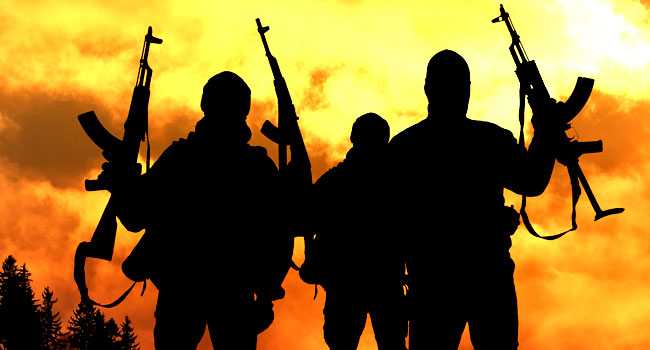 Bandits Massacre Over 100 Persons In Takum, Sack 59 Villages, Taraba State
No fever than 100 persons have been massacred in Takum, Ussa LGAs and Yangtu Special Development Area of Taraba State within 12 months by gunmen allegedly identify as herders and 59 village settlements sacked by the marauding herders.
Emmanuel Ukwen, President General Kuteb World Wide, who spoke yesterday on the wave of attacks on Kuteb Communities of Takum, Ussa and Yangtu and the latest attack on Tuesday claiming 3 lives lamented the wanton killings of innocent people and destruction of properties worth hundreds of millions of naira.
According to Ukwen, the "killings became pronounce in the past few months as over 100persons have been killed within 12months, the latest being the attacked of Tuesday where over 3 of our people were butchered to death by these herders.
" The Killings began when a suspected herder took his cattle into one of our brother's farm, our brother accosted the herder who in turn drew out his matchete and attacked him. Our brother died as we were taking him to the hospital. Since then, the herders have been attacking from one village to the other. As we speak at least 59 villages have been sacked." Ukwen revealed.
Fikyu Nyim, Fikyu Ndukwe,Rikwentumum, Kando, Kijwaen, Kongkaen, Sik and Kakum
Ukwen also stated that villages like Mbiya 1, Mbiya 2, Tamiya, Rikumcwo, Waeshong Rufu, Lumpa, Mbiya, Kabsi, Bura, Jwunyim, Waesi, Shienda (Kpambo yashe) have been sacked.
Others also hit by the wave of ruthless invasion are Acha sabka, Mzunki, Jenuwa rikya, Jenuwa nyifiye, Jenuwa ribasi, Jenuwa ruwa, Rukur, Urerimam, Utobrimam,Titih, Kutika, Fangta, Paenko and Fukrum.
Speaking with one of the villagers who survived the attack in Bura, Takum local Government but pleaded anonymity alleged "that the gunmen usually come in the night in their numbers armed with dangerous weapons. There is a army barrack here in Takum but it seems they have been overwhelmed. The IDP camps have been displaced. As I speak with you now there is no IDP camps in Takum, the gunmen have invaded and scattered all of them"
Confirming the situation in Takum and others, the Police Public Relations Officer Usman Abdullahi maintained that " there is security challenge in Takum but the Commissioner of Police is on top of the matter as our men have been mobilize to the affected areas."
The Taraba PPRO however insisted that the police was never overwhelmed and that there are "no IDP camps in Takum because most of the affected persons are farmers who left IDP camps for their farms and not that they were attacked by gunmen."
Reports say PPRO Abdullahi had earlier confirm the number of deaths in Tuesday attack in Kunkwa village of Yangtu Special Development Area as 3.
The victims, whose names were given as Rimamskep Atenji, Andekwab Ashasim and ElKannah Akyara, were reportedly killed by the bandits on their way to the farm.
Stakeholders in Takum, Ussa and Yangtu who pleaded anonymity maintained that the Federal Government must redouble efforts via deployment of more troops to arrest the situation and ensure lasting peace.