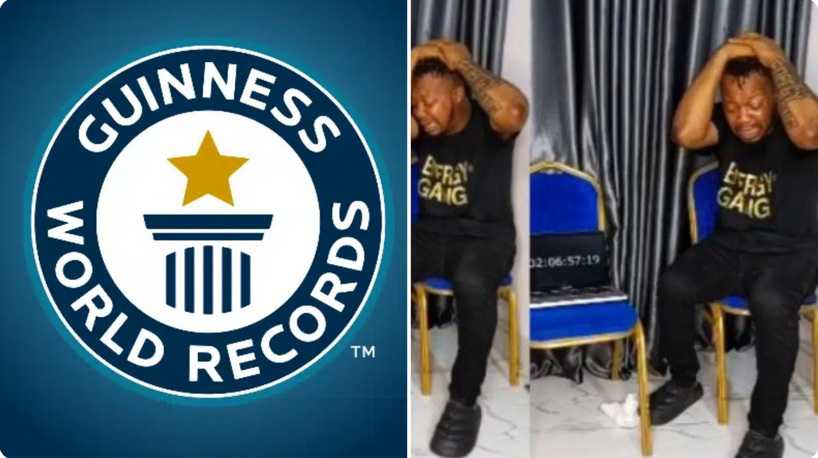 Bizarre: Nigerian Man Crying For 7 Days To Break GWR 'Goes Blind' During Attempts
A young Nigerian joined the league of other citizens trying to break a series of Guinness World Records. A few days ago, Tembu Ebere recently told journalists that he partially went blind while crying in an attempt to break Guinness World Records  Ebere had announced on social media that he would cry for seven days nonstop to set a record.
This is coming weeks after a Nigerian chef, Hilda Baci, broke the record for the longest cooking marathon by an individual with a time of 93 hours 11 minutes.
Speaking on his attempt to also get his name on the Guinness book, Ebere told BBC how he forced himself to cry for seven days for the record, but along the line, he went temporarily blind.Ebere noted that during the non-stop cry, he experienced headaches, puffy eyes and a swollen face and went partially blind for 45 minutes amid his efforts.
"I had to re-strategise and reduce my wailing," the Nigerian said, adding that he was determined to cry for one week as he planned despite the difficulties he encountered.