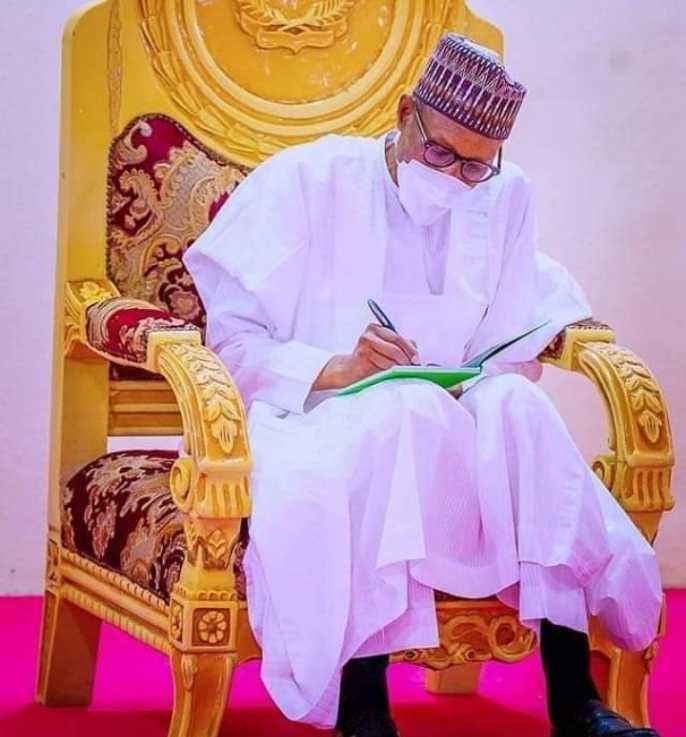 Buhari Assents To Almajiri Commission Bill, 16 Constitution Amendment Bills Few Hours To Hand Over
Outgoing President Muhammadu Buhari has assented to the National Assembly Service Pensions Board (Establishment) bill which will administer the pension scheme for personnel of the service.
In a statement on Sunday, the Senior Special Adviser to the President on National Assembly Matters, Babajide Omoworare said the bill exempts the personnel of the national assembly service from the contributory pension scheme.
The statement added that Buhari also assented to the Federal Road Safety Commission Training Institutions (establishment) bill, for capacity building and training in road traffic administration and safety management. Buhari Signs 16 Constitution Amendment Bills; States Can Now Generate, Distribute Electricity, Own Railway—See List
President Buhari also assented to the National Commission for Almajiri and Out-of-school Children Education bill which seeks to provide a multimodal system of education to tackle the menace of illiteracy, develop skill acquisition and entrepreneurship programmes, and prevent youth poverty, delinquency, and destitution in Nigeria.
President Buhari is set to hand over power to President-elect Bola Tinubu on Monday, May 29, 2023, at Eagle Square in Abuja.
Earlier on Sunday, Buhari gave a farewell speech to Nigerians touching on critical aspects of his two-term administration and also apologized for causing them pain through his policies.