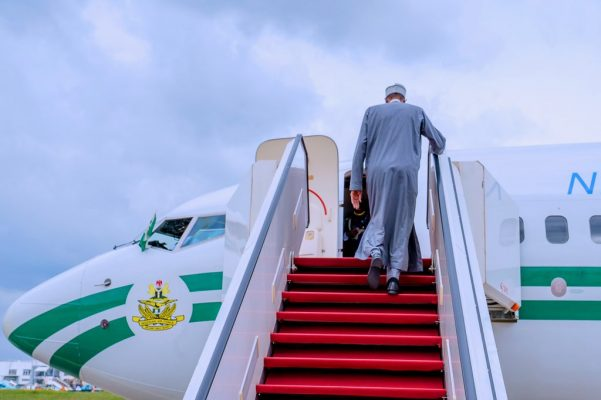 Buhari Relocates From Daura To London, Cities Uninvited Guests, Noise Pollution
Nigeria immediate past President Buhari has confirmed that he ran away from Daura to London due to a large number of uninvited guests and noise pollution in his homeland.
Muhammadu Buhari who had earlier said he was going to London for world leaders summits with no date of return has revealed why he left Daura, Katsina State, for London and stayed back. he explained that he wanted to stay in a quiet place.
He explained that visitors have been trooping to visit him while in his hometown of Daura.  Recall that a statement by Buhari's ex-media aide, Garba Shehu, reads: "He chose to go home in Daura hoping to find the type of quiet he wished for himself, but realizing that this was not the case, visitors trooping in morning, day and night, he moved out to a more distant place.
"It remains his wish that he be allowed to have his needed rest, and for the Tinubu administration to have the right atmosphere to work on the realization of the promises they made."
Following the end of his administration, Buhari returned to his hometown of Daura. However, the president had left Nigeria for London, after which, he met with President Bola Tinubu in London on Monday.