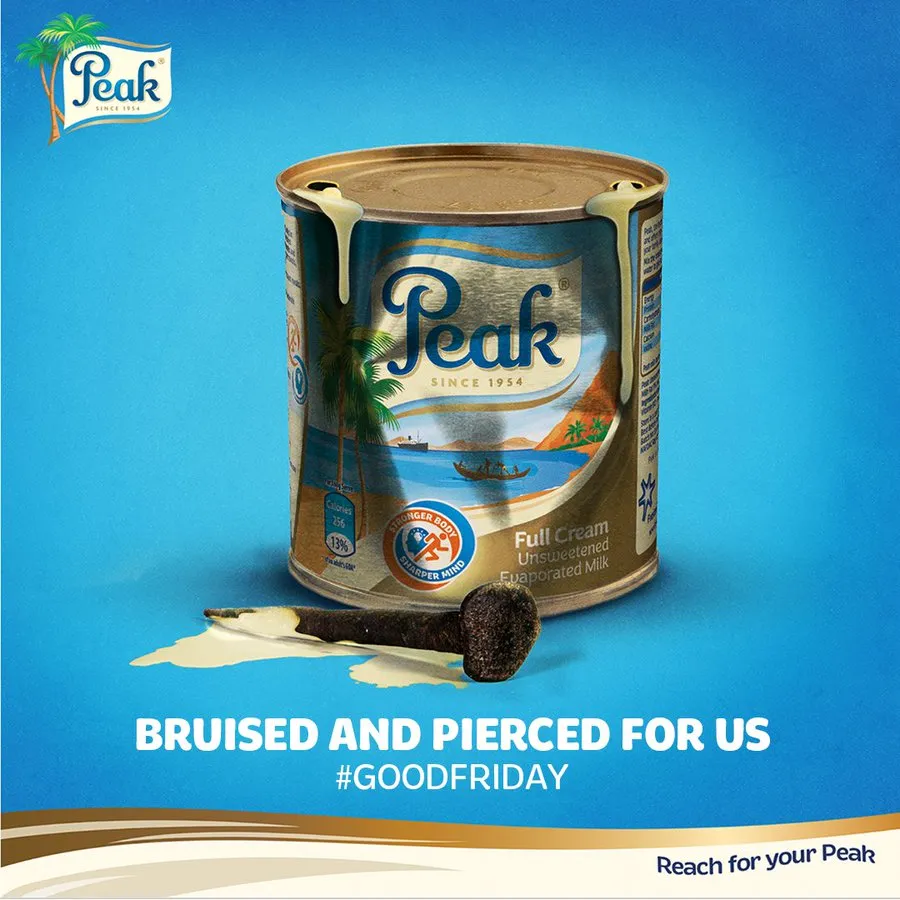 CAN Furious Over Peak Milk Good Friday Advert, Urge Christians To Boycott Products
The Christian Association of Nigeria (CAN) was on Monday Furious Over  Outrage Good Friday Peak Milk advert sponsored by Nigeria's largest milk production company, FrieslandCampina WAMCO Nigeria Plc.
FrieslandCampina WAMCO had in the promo taken their Peak Milk brand as a metaphor for Jesus The Christ who was bruised and pierced for mankind. The advert has been condemned by CAN which through its General Secretary  Barrister Joseph Daramola flayed the advert as insensitive and disrespectful to Jesus, the author of the Christian faith.
Noting that CAN was considering its options including a boycott of Peak milk products, CAN called on the company to immediately withdraw the advert and apologies.
The controversy over the Peak milk Good Friday advert follows the earlier controversy stoked by Sterling Bank which in a 2022 advert compared the resurrection of Jesus The Christ to Agege Bread.
Responding to the Peak Milk advert, CAN said:
"We find this advert to be insensitive, offensive, and totally unacceptable. Good Friday is a solemn day for Christians all over the world, a day we commemorate the death of our Lord and Saviour Jesus Christ, who was crucified on the cross for our sins. It is not a day to be used for crass commercial purposes.
"We are considering sanctions against FrieslandCampina WAMCO Nigeria PLC, including a boycott of their products by our members and all well-meaning Nigerians who share our concerns.
"We call on the company to issue an unreserved apology to the Christian community and withdraw the offensive advert immediately," Daramola added.
FrieslandCampina WAMCO Nigeria PLC is yet to respond to the development on the Peak Milk advert that came to public knowledge on Good Friday.
"FrieslandCampina WAMCO Nigeria PLC's action is not only disrespectful to the Christian faith but also an affront to the millions of Christians in Nigeria and beyond," CAN stated.
"We are deeply disappointed that a company of such repute would stoop so low to exploit the religious sentiments of its customers for profit.