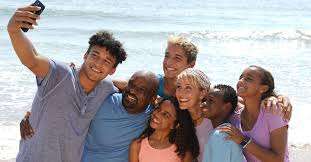 Can Parents Be Rewarded? Where, How, When To Start- Opinion
I personally conceive of parenting as devotion. It is something you do for the universe, and the reward is tied to doing it.
People sometimes say or think that after training their children, they will, in turn, take care of them. But, it's neither here nor there.
Some children say they want to pay their parents back. Where do they want to begin?
The money spent raising kids is just a small part of the huge amount of work that goes into parenting.
Little details like regular haircut or hairdo, regular nail cuts, early morning preparation for school, taking kids to school and bringing them back, washing, ironing their school uniforms, and other clothes. Selecting and matching their clothes each time they are going out. Cleaning them up. Managing them, and also managing yourself when they get ill. Parents often feel they are better ill than their kids. So, if a kid is really sick, the parents are also sick. Almost never sleeping straight throughout the night because, you have to give someone water in between, or take them to "wee", among other reasons.
None, absolutely none of the above is something one can do for a day or two. Or even a month or just a few months. This is something one spend so many years doing, every single day.
So, when we just say we would reward our parents, or pay them back, it just looks as if we are only mindful of the money spent. Even the money, where do one start? Milk, diapers, cereals, food, clothes, shoes, school fees, hospital bills, etc.
There is no way to reward parents. Every responsible parent, both rich and poor, deals with these.
I also think that in the end, their greatest joy is to see that they succeeded in making us better human beings. That is their reward. Yet, at that stage still, they have not taken their hands-off.
Parenting is a lifetime total commitment to others.
By Ebuka Onyekwelu