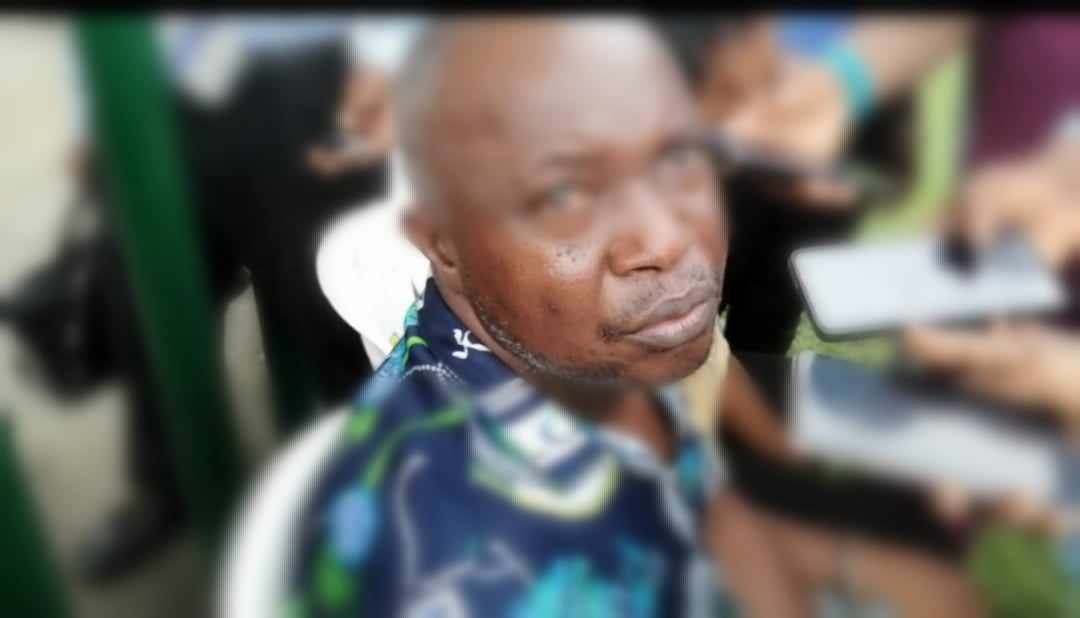 Meet 55 Year Old Medical Doctor Who Didn't Know That Money Exchange For Children Is Trafficking- As Police Recovers 4 Kids
The Rivers State Police Command  On Thursday 26th Of October 2023 paraded a 55 years old medical doctor as parts of Suspects in the Line for the days Parade But it was shocking when interviewed the doctor claimed he didn't know that the children he paid money for as an act of helping the person pretending to be their parents was actually not their parents but stolen children.
The commissioner of Police CP Emeka Nwonyi while parading the doctor suspects with other criminal suspects, give the following details about the undercover operations by the command:
1. CHILD TRAFFICKING AND RECOVERY OF FOUR CHILDREN: Following a case of abduction reported on 09/09/2023 at about 1650hrs by One Ijeoma James 'f', 35 years old, in Awalama Rumuokoro, Port Harcourt, on 16/08/2023 one Promise 'm' came into their compound and stole her 4-year-old son Prosper James, and all efforts to locate her child proved abortive.
Police detective's Special Area division undercover swung into action by means of intelligence led policing, one Ifesinachi Opara 'm' was arrested, which also led to the arrest of one Happiness, Enyinnaya Iheukwumere, A.K.A. Dr. Hagi, to whom he sold the child.
Further investigation also led to the recovery of three more children trafficked by Dr. Hagi from different locations of the country: three from Benue State, Benedict Kpaaka one year, seven month old, Godgift Julius 4 years old, and one Philomina 'f' 6 years old, all rescued from different locations in Port Harcourt where they had been sold.
Further investigation revealed that one Angel Shimeson 'f', 25 years old, from Makurdi still (at large), is the supplier of the children to Dr. Hagi.
Effort is being intensified to arrest the culprit. He said
However when our Reporter Interviewed the doctor, the following conversation ensued;
Reporter:  you said you didn't know the children where stolen right? why did they bring them to you specifically and not Police, or motherless babies home?
Doctor: I didn't know the children where stolen, I thought I was helping a family who couldn't afford to train their children instated of them dumping them by the road side to help train them. I didn't know that by doing so I was hurting another family because the children were stolen from another family.
Reporter: You said you are a medical doctor and therefore should know what Illegal adoption means? you spent 7years in the university and should know that when money is exchanged for human beings, it becomes trafficking are you also not aware of what child trafficking is all about?
Doctor: Like I said before the money paid was for assisting them that claims to be their parents to start something and put meals on their table. I didn't intend it for bad, if not when the police came I would have run away . No but I called them and told them to come that I was having challenges with the children until to enable police to investigate and that was when I knew they were stolen from Benue
watch full video of the conversation Here