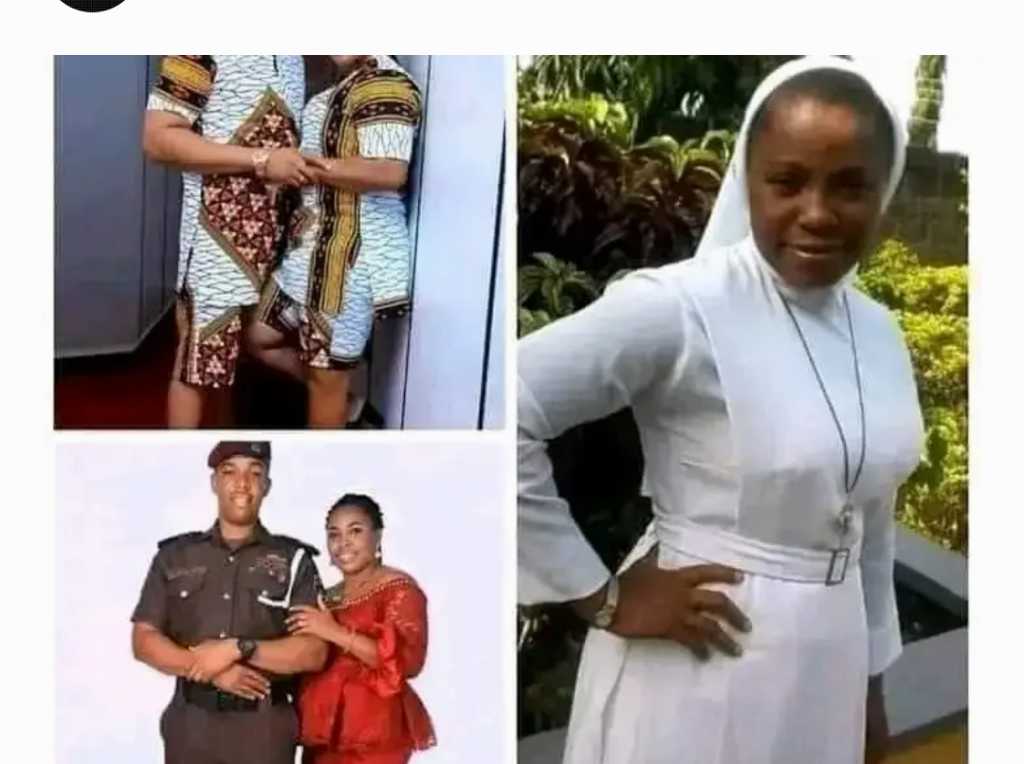 Catholic Reverend Sister Finds Love In Police Officer, Dumps Sisterhood For Marriage
Catholic reverend sister dumps her religious calling, marries a Police officer
Photos have been shared online purportedly showing a Catholic Reverend Sister who quit her religious profession and got married to an officer.
In photos shared online, the woman is seen posing with her man in pre-wedding photos. Another shows her clad in her habit when she was still a Reverend Sister sworn to the oath of chastity.
According to the source, "This Catholic sister left her devotion and married a Police officer. Happy married life to them.